Essential resource for anyone travelling to Kyushu island Japan. Fully updated for 2023. Complete list of best Fukuoka and Kyushu travel spots. Ask questions or share your recommendations in the comments section below.
What is Kyushu
According to many surveys, Kyushu is the island most loved by Japanese travellers. Outside of Japan it is still relatively unknown. Now is the perfect time to visit before the secret gets out. With fewer tourists than Tokyo, Osaka and Kyoto, it's the best place to escape the crowds. Visit Kyushu for the food, lively volcanoes, wonderful onsen (natural hot-spring bathing), traditional Japanese inns (ryokan), beautiful nature, pottery towns, local culture and many historic places. Visit Kyushu to rediscover the side of Japan long-lost in the big cities.
Japan is currently closed for international tourism but we can't wait to welcome you here. Get our free newsletter to be the first to know when Japan reopens.
Note: all photos on this page taken by us (Kyushu Journeys)
Kyushu best sightseeing places
Kyushu has 7 prefectures (local districts); Fukuoka, Ōita, Kumamoto, Nagasaki, Saga, Miyazaki, and Kagoshima. Let's look at the best places in each prefecture so you can decide where to visit and what to do in Kyushu.
Fukuoka Prefecture
Fukuoka city
You'll probably arrive here either at Fukuoka Airport or Hakata Station. Fukuoka is Kyushu's biggest city yet not too big. The population of Fukuoka city is 1.5 million compared to 10 million in Tokyo. Fukuoka city is famous throughout Japan for its food. You can dine in Michelin-starred restaurants, simple street stalls and everything in between.
Pro Tip
We recommend eating in the 'yatai' food stalls in the evening. It's a great chance to try local dishes and take a stroll along the lively riverside.
Fukuoka city has two main areas; Hakata and Tenjin. You can walk from one to the other or take a 5-minute cab/bus/subway ride. Hakata has more eateries and hotels whereas Tenjin is a place to shop. In Hakata you can take a self-guided walking tour of some very historic Buddhist temples. In Tenjin head to Oyafuko Dori for casual dining and trendy nightlife scene.
Yanagawa
Yanagawa is an hour by train from Fukuoka city. It's a bit too touristy for our liking but taking a gondola ride along the canals is fun. Don't miss Yanagawa's signature eel dish after your gondola ride.
Dazaifu
Dazaifu is also an hour by train from Fukuoka city. There is an impressive and historic shrine there (Dazaifu Tenmangū) but it is always incredibly crowded. It's dedicated to the Shinto deity of education and so is popular with students. Don't miss Dazaifu's famous Umegae Mochi rice cakes. Kyushu National Museum is also located in Dazaifu.
Itoshima
Itoshima is a summer destination with a nice beach, good surf and feels a bit like Bali or Thailand. There are a couple of well-known sunset viewpoints. Lovers like to take selfies at Couples Rock.
Kurume
It takes less than 30 minutes to reach Kurume by shinkansen from Fukuoka city. Kurume is known as the "common man's food city". There are over 100 ramen noodle shops, more yakitori shops per person than anywhere in Japan, and 18 saké breweries along the river. It's one of the best places to see camellia in the whole of Japan. The annual fire festival is wow!
Yame
Yame is off the rail network but only an hour's drive from Fukuoka city. We love Yame because we love green tea and Japanese tradition. The green tea plantation views are wonderful. Visit one of the local tea shops for drinking and buying best quality green tea.
Pro Tip
If you visit in May you get the best quality green tea (freshly harvested) and can get hands-on picking tea yourself.
There is a traditional craft museum where you can see local craftspeople at work. Ask to see their wonderful puppet theatre too. There is a shop for viewing or purchase of exquisite traditional handmade dolls. We'll meet a green tea Master in Yame on our Kyushu Food Tour in February 2022.
Ukiha
Ukiha is an hour by train from Kurume. It's a wonderful place to see Japan as it once was. Wander the old streets and visit traditional shops. There is a famous rice terrace viewpoint and orchards where you can pick your own fruit. The natural hot-spring onsen water is excellent quality. We're big fans of Ukiha (it's best to visit by car).
Asakura
Asakura is 30 minutes drive from Ukiha. Asakura and Ukiha offer similar things to see and do and we enjoy visiting them both. The ruins of Akizuki castle are one of the best cherry blossom viewing spots in Fukuoka Prefecture.
Sasaguri
Sasaguri is just 20 minutes by train from Fukuoka city but a world away. There are thick cedar forests and a pilgrimage circuit of 88 Buddhist temples. This is a miniature version (50KM) of the more strenuous 88 temple Shikoku Pilgrimage. You can follow our route description and photos if you want to enjoy a half-day walk through the forests of Sasaguri. We also run a yoga retreat in the peaceful surroundings of Sasaguri. The most famous and photogenic inhabitant of Sasaguri is the reclining Buddha of Nanzoin Temple. He's utterly serene and the largest bronze Buddha in the world.
Iizuka
Not much happening here but we live here and we love it! The only thing of note is the Kaho Theater. It's a fine example of a traditional kabuki theater of which very few remain in Japan. We were lucky enough to see a Kabuki performance here and it was utterly enchanting. Performances are held just once a year (or even less often!) so we felt privileged to get the opportunity. I also feel privileged taking my morning walk around rice fields instead of traffic-filled streets.
Best Onsen (hot-spring) in Fukuoka
The best onsen in Fukuoka are away from Fukuoka city. There are very few onsen within Fukuoka city and those are very busy city-style ones. Our favourite onsen village in Fukuoka Prefecture is Harazuru Onsen. There are several onsen resorts along the riverbank. As a wonderful bonus, in season you can see the unique spectacle of cormorant fishing.
Not familiar with onsen bathing? Our Introduction to Onsen page is a great place to start.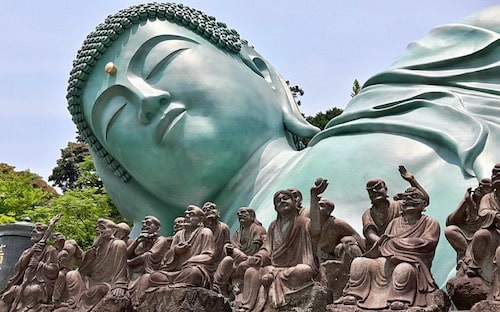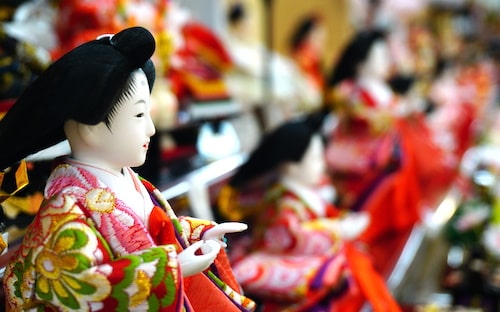 Free to join: Kyushu Travel Facebook group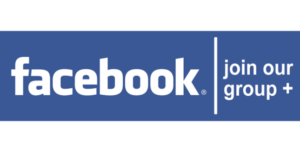 Be part of the Kyushu travel community. Ask questions if you're planning a trip. If you've been to Kyushu before (or live here now) share your knowledge, experience and photos so others can benefit. If you love Japan travel, this is the group for you. It's completely free of charge so join now and start planning your next Kyushu holiday.
Oita Prefecture
Oita City
If you want to skip Fukuoka, you can fly into Oita Airport from other parts of Japan. If you arrive by train from Fukuoka (2 hours) there is a wonderful Showa-era onsen just 2-minutes walk from Oita Station. Also within walking distance of Oita Station is Ōita Prefectural Art Museum (OPAM). OPAM is most well-known for its wonderful building design. Other than this, you may prefer to skip Oita city and head to the countryside.
Beppu
We love Beppu. It's just 90 minutes drive from our house so we visit often. We visit for the onsen (natural hot-spring baths) and the seafood. There are almost 3,000 hot springs gushing water around town so you'll surely find one you like. We have bathed in simple hot spring baths that cost just ¥100 (less than a dollar) but you can find luxurious ones too. Beppu is also a good choice to find clean but relatively inexpensive accommodation. The Hells of Beppu are its most famous tourist attraction. The Hells (jigoku) are eight different bubbling, boiling pools of various colours. They are too hot to bathe but fun, unique and photogenic.
Beppu Hells Pro Tips: Kamado Jigoku is the most fun; Chinoike Jigoku (Blood Pond Hell) is the most colourful; animal lovers may want to avoid Oniyama Jigoku (Crocodile Hell)
You can also take a boat from Beppu to visit an early morning fisherman's market. In addition to stuffing yourself with fresh, tasty and inexpensive seafood in Beppu, don't forget to have your 'onsen egg' and (our favourite) onsen steamed pudding.
Yufuin
Yufuin is another very famous onsen resort in Oita. It's in a prettier rural setting than Beppu and is more famous for beef than seafood. Accommodation in Yufuin is mostly ryokan (traditional Japanese inns) and so more expensive than Beppu. From Hakata Station in Fukuoka you can reach Yufuin in 2 hours on the stylish Yufuin no Mori train.
Yufuin Pro Tip: Yufuin no Mori is one of Kyushu's most popular trains so we strongly recommend you book in advance. For Kyushu Journeys clients we'll make all required train and bus bookings. Check out our family trip planning service.
Yufuin is much-loved by the Japanese so gets very busy at weekends and on public holidays. The main activity in Yufuin is strolling along the high street to pretty Lake Kinrin. The route is lined with boutiques, cafés, restaurants and galleries. If you have a sweet tooth (like we do) you'll be in heaven. You can take the quieter route back along the riverbank to burn off some calories. Even if you don't stay in Yufuin you can take an outdoor onsen bath there enjoying the classic view of Mount Yufu.
Kunisaki Peninsula
Kunisaki Peninsula is one the least visited areas of Oita Prefecture but one of our favourites. It has everything we love; nature, history and culture. The main shrine in the area (Usa Jingu) was built in the 8th century and is set in sprawling forested grounds. There are many other temples and temple ruins dating back 1,300 years. The ancient Buddhists longed for serenity so many of these temples are found in mountainous areas and thick forests. Even today they are far from the crowds.
Pro Tip
It's very difficult to explore the best parts of Kunisaki Peninsula by public transport. Our Kyushu Foodie Tour includes Kunisaki or you can visit by self-drive rental car.
You can find Buddhist images carved into rock faces by patient hands a millenia or more ago. The Kunisaki Long Trail is a meandering 134 KM hiking route that follows in the footsteps of ancient monks. If you want to escape the 21st century there is no better place than Kunisaki Peninsula.
Usuki
You will probably visit Usuki to see the wonderful Usuki Stone Buddhas. They are believed to have been carved in the 12th century. Who carved them and why is lost in time. There are 59 statues set in a peaceful park. The Usuki Stone Buddhas are officially designated as a 'National Treasure of Japan'.
Saiki City
For lovers of fresh seafood there is no better place than Saiki. Saiki fishing port lands a wider variety of fish (350+ kinds) than anywhere else in Japan. The morning fish auction at Saiki harbour offers a fascinating glimpse into the fishermans' world (although it isn't officially open to the public). Whenever we visit Saiki we eat an enormous amount of fish and other seafood (and take lots home fresh, frozen and dried). The sushi is exceptional. Between meals you can visit the easternmost point in Kyushu (Tsurumisaki lighthouse) and gaze across to Shikoku island.
Aso-Kuju National Park
Aso-Kuju National Park is the scenic heartland of Kyushu. The east part of Aso-Kuju National Park is in Oita Prefecture and the west part is in Kumamoto Prefecture. As you drive around you'll almost certainly see a plume of smoke drifting up from Aso volcano (see Kumamoto section below). Enjoy driving through picturesque rolling hills and vast grasslands. The cows here roam free and the area is famous for its beef and ice cream. There are some wonderful rural onsen in this area and we seldom visit without taking a bath. I think it's our favourite part of Kyushu.
Kitsuki
Kitsuki is a small town with a historic feel and a tiny little castle. It has some very well-preserved streets so you can tread where fearsome samurai feet once trod. The most popular activity in Kitsuki is renting a kimono and strolling around Instagraming. If you have kids you can keep them quiet for an afternoon with a visit to Harmony Land Theme Park. I've never been and definitely will never go but apparently it's home to Hello Kitty, Cinnamon and My Melody.
Hita
Hita is our kind of town. You can drift back in time as you wander the streets and visit the traditional shops. Do a tour and tasting in one of the soy sauce or miso shops still using age-old techniques. Don't miss the display of wonderful handmade dolls. The hot spring waters are good quality and many of the onsen are in picturesque locations. Eel is the local specialty dish. We've been to several eel restaurants in Hita and they were all excellent. We even found a man grilling eel at the roadside and took one home for mum. Takatsuka Atago Jizosan is an unusual temple and very photogenic. It features 2,000 Jizo statues (the Guardian Deity of children). You can enjoy Hita without a car because it's just 90 minutes by train from Hakata Station in Fukuoka city.
Kokonoe
It's worth stopping at Kokonoe just to walk across the bridge (Kokonoe Yume Otsurihasi). It's Japan's highest footbridge above a valley and the views are incredible. It's the prefect place for viewing autumn leaves. Don't go if you're scared of heights. Kokonoe is in the mountains and there is a ski resort nearby. However honestly speaking, if you want to go skiing we suggest you visit Hokkaido instead of Kyushu.
Bungoono
Bungoono is home to Kyushu's own version of the Niagara Falls (Harajiri Falls). Unlike the real Niagara Falls you can wander around freely and get right to the edge. When we visited we saw some people taking crazy selfies. Oka castle ruins are also worth a visit. The views are wonderful. This whole area is famed for its autumn colours.
Nakatsu
Nakatsu is another of our favourite areas. It's very picturesque and we always visit on our Autumn Colours Tour. Yabakei is especially nice. It's another mountainous region so a good place to have a bowl of soba noodles (you probably know already that soba noodles is a traditional mountain food). If you are feeling energetic you can rent a bicycle and pedal around. One of our favourite temples is in Nakatsu. Rakanji Temple is over 700 years old and there are Buddha statues everywhere (3,700 if you count them carefully). It's perched on a cliff top overlooking thick forest. Rakanji Temple is a beautifully peaceful place and (shock, horror!) photography isn't allowed.
Best onsen (hot springs) in Oita
The best onsen in Oita Prefecture are …. everywhere! It's one of Japan's top places for onsen and Japanese flock here to bathe. Beppu and Yufuin are the most popular onsen resorts in Oita. Beppu is a cheap and cheerful onsen city. Yufuin is a more high-end rural onsen town. Personally we prefer the quality of water in Beppu. Hita has some wonderful onsen where you can bathe outdoors with scenic views. There are also many small onsen resorts in the Oita countryside. We love some of the onsen resorts around Kokonoe for the spectacular views. There are many, many others. Leave a comment below to share your favourite scenic onsen. The only parts of Oita Prefecture not well supplied with onsen are east in Kunisaki Peninsula and south around Saiki city.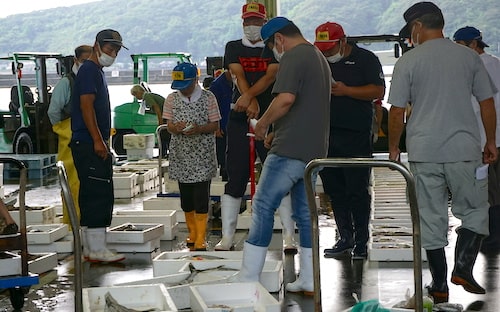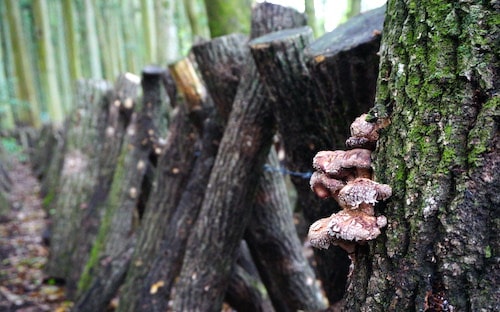 Free Sign-up: Kyushu Travel Newsletter
Get the latest updates about Japan tourism coronavirus restrictions. Learn about our latest tours and exclusive discounts. If you're serious about visiting Kyushu, this newsletter is for you.
Kumamoto Prefecture
Kumamoto City
You can whizz down to Kumamoto city from Fukuoka in 45 minutes by Shinkansen. If you're in a car it's fun to take the ferry from Nagasaki Prefecture. The pride of Kumamoto city is the castle. It is is considered one of the three premier castles in Japan but was badly damaged in the 2016 earthquake. We were lucky enough to visit the castle just before the earthquake and it was grand. The other main attraction in Kumamoto city is the Japanese Garden (Suizenji Jojuen). It doesn't rival the great gardens of Kyoto but it's a pleasant place. You can sip green tea and gaze out over the lake as the feudal lords once did. If you like eating weird things when you travel, try basashi (raw horse-meat sashimi). It's a Kumamoto specialty.
Aso Volcano
Aso volcano is the largest active volcano in Japan and one of the largest in the world. Amazingly you can stand on the crater rim and peer down into the bubbling lava below.
Pro Tip
Check before you travel to see the current status of Aso volcanic eruption. At the time of writing (Nov 2021) there is a level 2 eruption warning so the area within 1km from the crater is closed. When we last visited a few months ago there were no restrictions at all.
Even when the crater is closed you can usually still get close enough to smell the devilish pong of sulphur and feel the volcanic vibes. Taking a walk around is the nearest you'll get to strolling on the moon.
Aso city
Aso city can be reached by train and the Beppu to Kumamoto railway line is one of the most scenic in Japan. It recently reopened after being closed for years due to earthquake and landslide damage. You can hop off en-route and rent an electric bike to explore Aso area. We were foolish enough to do this in July; it was boiling hot (37ºC) and we got completely drenched in a summer rainstorm. Aso shrine is said to be 2,000 years old (not sure if I really believe that) but was badly damaged in the 2016 earthquake.
Hitoyoshi
Hitoyoshi is a beautiful area but was absolutely devastated by floods in 2020. We were shocked to see photos of places we had stood the year before flooded to higher than head height! Despite this, it's still a wonderful place to enjoy nature, hot-spring onsen, and drink shochu (Japanese vodka). The locals are proud that their shochu is made from rice. In other parts of Kyushu it's usually made from sweet potato or barley. We visited Hitoyoshi again after the floods. We had fun gathering mushrooms and bamboo shoots from the forest (video here). We were happy to see Hitoyoshi is recovering and we wish them well ♥
Kikuchi Gorge
Kikuchi Gorge is a very pretty area. You can take gentle walks here passing by streams and waterfalls. It's a favourite spot for viewing autumn leaves. There are many pleasant onsen ryokan (Japanese inns with natural hot-spring baths) in the Kikuchi Valley. It's somewhere to revive your spirits and take a break from the modern world.
Oguni
Oguni is another nice area to stay in ryokan. Who doesn't love relaxing, eating good food and onsen bathing? Head to Nabegataki Falls to stretch your legs. You can walk behind the wall of water to snap a cool photo.
Yamaga Onsen
Yamaga Onsen is one of our favourite natural hot-spring baths (though we've got lots of favourites). The water quality is good and the locals have been bathing here for more than 1,000 years. It was tastefully renovated recently keeping the old Edo-period architectural style. Feel the history as you gaze up at the 1950's retro advertisements from your bath.
Takamori
Find wild and remote countryside in Takamori. Some of the roads becomes lanes as they get narrower and narrower. You can really feel as if you are driving in wilderness. The cows graze freely not fenced in fields. There is a great dengaku restaurant in Takamori that we love to visit. It's such fun to barbecue your own meat, veggies and river fish at your table (just as the samurai once did).
Minamiaso
Minamiaso is another wonderfully scenic area. It's home to Aso Volcano, huge sweeping grasslands and the purest mountain springs. In spring visit our favourite cherry blossom tree (video here).
Kurokawa Onsen
Kurokawa Onsen is a delightful onsen (hot-spring) village. It has around 30 upscale traditional Japanese inns (ryokan) all with onsen baths. Kurokawa Onsen is especially famous for outdoor onsen bathing. Relax up to your neck in toasty and healing onsen waters with trees overhanging and birds tweeting all around. Of course all the ryokan have indoor baths too. Many also have 'family baths' so you can bathe in private with your loved ones. You will be served wonderful kaiseki dinners and lavish breakfasts. Take time to stroll around the pretty village too. You can read about our stay at Kurokawa Onsen (and some photos) in the write up our Oita and Kumamoto road trip.
Special note
It's quite difficult to differentiate many of the areas around central Kyushu in Oita and Kumamoto prefectures. As you pass from one to the other you wouldn't notice (except for the road signs). It's the heartland of Kyushu's most amazing countryside. The scenery is wonderful and there are too many hot-spring resorts to mention. Make sure to try the yummy soft cream and meat-lovers rave about the grass-reared beef.
Best onsen (hot springs) in Kumamoto
The best onsen in Kumamoto are in the Aso countryside and south around Hitoyoshi. Both areas have onsen with quality water in beautifully scenic locations. Our favourite 'muddy hot spring' is in Kumamoto Prefecture although not everybody enjoys this kind of bathing. We are also big fans of Yamaga Onsen for the quality of water and retro style. Another great area in Kumamoto Prefecture for hot-spring bathing is around the towns of Oguni and Minamioguni. These towns are north of Aso-Kuju National Park but share the same beautiful scenery. You have probably guessed by now that we are fans of rural onsen. However if you find yourself in Kumamoto city there are many nice onsen there too.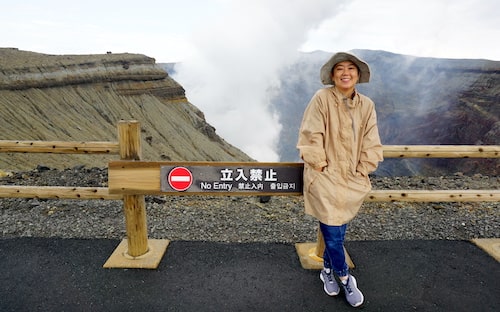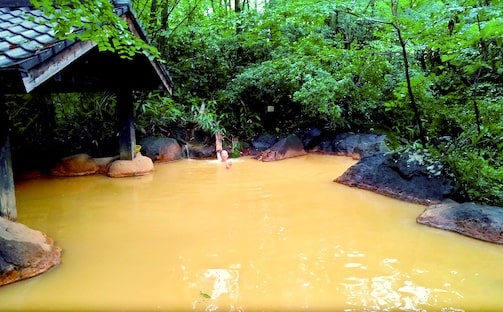 Nagasaki Prefecture
Nagasaki City
It takes two hours from Fukuoka to Nagasaki by car or train. There is no Shinkansen line yet but one will open soon. Nagasaki city is definitely most famous for the Atomic Bomb Museum. Visiting the Atomic Bomb Museum and the nearby Peace Park is a poignant experience. You may also want to visit Urakami Cathedral. It stood only 500 meters from where the bomb was dropped and was almost completely destroyed. For a more cheery experience head to Huis Ten Bosch. It's interesting to see a fake Amsterdam in the heart of Kyushu and the gardens are beautiful. When you get hungry in Nagasaki take a stroll around bustling Chinatown. To explore Nagasaki's colonial history visit Dejima and the Dutch Slope. In the evening take the Nagasaki Ropeway to see one of Japan's very best night views. Nagasaki is a fun and lively city and it's worth spending a day or two exploring by tram.
Battleship Island
For a unique experience take a boat ride to Battleship Island (Gunkanjima or Hashima Island). As the name suggests it looks like a battleship and was featured in a James Bond movie (Skyfall). You can't always land on the island itself but you can get some great photos.
Omura Park
Omura Park covers the remains of a ruined castle. Approximately 2,000 cherry trees burst into bloom in Omura Park, officially one of Japan's 100 'Famous Cherry Blossom-viewing Sites'. In the right season you can find an amazing 300,000 iris flowers.
Shimabara
Shimabara is far down south of Nagasaki Prefecture. If you take the ferry from Kumamoto you'll arrive in Shimabara. The castle is very photogenic with good ocean views but the interior is mostly modern concrete. There are some old samurai houses you can visit. Although there isn't much to see inside the houses you get a feel for history with the old houses and old streets around them. Shimabara is known as the 'city of the swimming carps' and you can easily spot the big colourful fish swimming in the small crystal-clear roadside canals. Our favourite place in Shimabara is Shimabara Hibari Sanka Park (although there isn't much information in English on the web about it). Depending on when you visit you can see cherry blossom blooming amongst rape blossoms, poppies, cosmos and sunflower. It's wonderful both in spring and autumn.
Unzen
The Unzen Hells is a unique and very photogenic landscape of boiling, bubbling volcanic pools with plumes of steam rising all around. You may want to pay your respects at the small cross erected in memory of the Christians martyred there in the 1600's. You can read about this in Shusaku Endo's novel 'Silence' or watch Martin Scorsese's film. For a bird's eye view of the area head up Unzen Ropeway. The views are especially pretty in spring and autumn. The Unzen area was buried in a dramatic mudslide (after a volcanic eruption) 30 years ago. Visit the Unzen Disaster Memorial Hall to see the remains of houses buried up to their roofs. You can also visit the nearby elementary school abandoned after the eruption. Look out for the signboard there with a dramatic photo of the last kid to escape. You can see him sprinting out of the school as a huge cloud 100's of meters high looms behind him. We like Unzen and always have an onsen egg while we are there.
Goto
The Goto Islands are reached by flight or ferry from Nagasaki or Fukuoka. Once there, you'll need to take ferries to travel around the different islands. The Goto Islands are most famous as the home of the 'hidden Christian' churches (see below). Goto is also a nice place to visit in summer for the good beaches and unspoilt nature. At any time of the year the seafood is exceptional.
Tsushima
Tsushima island lies halfway between Japan and Korea. I've never been to Tsushima but I mention it because my Japanese teacher is from there and she says it's very nice. Youngsters may recognise it from the video game Ghost of Tsushima.
Iki Island
Iki Island is a popular summer retreat for residents of Fukuoka and Nagasaki. Enjoy rugged nature, gorgeous beaches and the best sea urchin in Japan. Iki island is can be visited any time of year but is only popular in summer.
Nagasaki Hidden Christian Sites
You can find the 'hidden Christian' sites of Nagasaki on the mainland and also the outer islands. These sites bear unique testimony to the hidden Christians of Nagasaki. They secretly worshipped throughout terrible persecution in the 1600s. Read the book or watch the movie 'Silence' to learn more about Nagasaki's hidden christian history. Many of the churches still remain and some of them are very small, pretty and unique.
Best onsen (hot springs) in Nagasaki
The best onsen in Nagasaki are in the south around Unzen and Obama. This is an active volcanic area and where we find volcanoes we usually find natural hot-springs too. Although the onsen in Nagasaki Prefecture aren't as scenic as Oita or Kumamoto, the water quality is excellent. We stayed in an onsen hotel in Unzen and were lucky enough to have a private hot-spring bath in our room. The water was silky white, which is always a sign of powerful water. Obama not only has a cool name, it also has the longest footbath in Japan in addition to regular onsen baths. For lovers of nature, head north to Iki Island to enjoy great onsen on this wonderfully peaceful island. Unfortunately, Nagasaki city itself isn't an onsen area. This doesn't matter really because there are so many other activities in Nagasaki.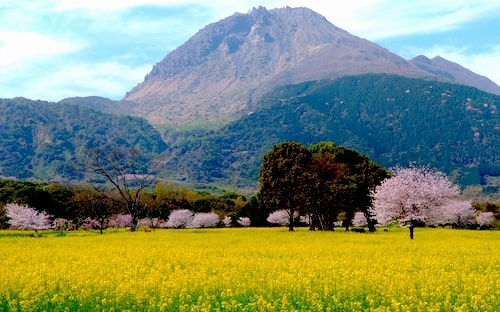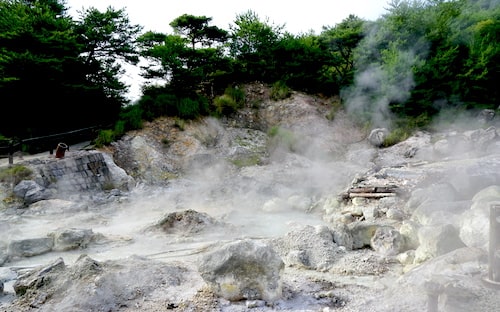 Discover More: Kyushu trips, pics and videos
Saga Prefecture
Saga City
Honestly speaking, there isn't much to see in Saga City. Saga Shrine is large and photogenic and is very conveniently located in the heart of the city. You can also visit Saga Castle and the castle museum. Cultured travellers will enjoy Saga Prefectural Art Museum.
Saga International Balloon Festival
The Saga International Balloon Festival is an internationally famous hot-air balloon festival. We enjoyed our visit a lot even though we aren't balloon enthusiasts. It's wonderful to witness 100's of huge balloons soaring across the planes at dawn. It's also fun to see the themed balloons (Star Wars for example) and night-time finale of 'dancing balloons'.
Karatsu
Karatsu is one of our favourite cities in north Kyushu. Its most striking feature is the castle. Karatsu Castle looks wonderful from the outside and has displays of samurai armour and local pottery inside. Karatsu pottery is a much rougher style than in the nearby town of Arita but very highly regarded. As with all seaside towns in Japan, you can enjoy some great sushi in Karatsu. For best viewpoint head to Karatsu Observatory as the sun goes down. Experience spectacular views of the ocean and the 'one-million-tree' pine forest below.
Yobuko
Yobuko is a quiet fishing village on the coast north of Karatsu. Its most famous dish is Yobuko Squid (squid sashimi). Some visitors are uncomfortable seeing the squid wriggling around on the dish as it is served. Other visitors see this as a sign of freshness and quality. Yobuko Morning Market is very well-known although you may be disappointed. Although the fishing harbour is very pretty the market itself is probably smaller and less lively than you expect.
Kashima City
Kashima City is home to the very famous and photogenic Yūtoku Inari Shrine. In recent years it has become very popular with Thai visitors as a Thai movie and TV drama were both filmed here. Kashima is also famous as the town with the largest tidal difference in Japan. When the tide is out the ocean can barely be seen in the distance. Visitors love to photograph the red torii gates stretching from the shore to the sea. For a taste of times gone by stroll along the well-preserved Sake Breweries Street. If you love seafood, don't leave Kashima without trying the local specialty of Takezaki crab.
Arita and Imari
Arita and Imari are the two towns most strongly-associated with pottery and porcelain production in Kyushu. You can visit kilns, workshops and a clay mine, and browse the many different pottery shops. At a very reasonable price you can buy a genuine and quality hand-made souvenir. The bright and modern Kyushu Ceramic Museum shows the rich history of local production. Visit the back lanes of Arita (near the old cemetery) to see where pottery production first began 400 years ago. Arita Porcelain Park is a pottery-themed recreation of a traditional German village. The Arita spring fair is Japan's biggest pottery fair. If you like mingling with one million other visitors, this is the pottery fair for you.
Arita & Karatsu Roadtrip: Meeting the incredible craftsmen of two of the most popular Kyushu pottery villages
Mifuneyama Rakuen
Mifuneyama Rakuen is a vast and semi-wild Japanese Garden. Huge numbers of visitors flock here from all around Japan for the garden's seasonal delights. With more than 2,000 cherry trees the garden is a blaze of colour in spring. The autumn foliage colours are also wonderful with a very popular evening light-up spectacle. The psychedelic electric light displays of Teamlab are popular (although we were underwhelmed).
Daikozenji Temple
Daikozenji Temple is probably the best autumn leaves spot in Saga Prefecture. It's included on our Autumn Colours (Fall Foliage) Tour. It is also unmissable in spring as 50,000 azaleas gayly bloom. Take the chance to spend an hour or two strolling the thickly forested grounds of this 1,300 year-old temple.
Takeo City
Takeo City has been a natural hot-spring bathing resort for 1,300 years. The quality of the water is consistently excellent and also very hot. I bathed in one bath here that was 46°C (115°F)! Don't worry, you can choose a cooler bath if you prefer. The old courtyard, historic buildings and traditional bathhouses are all still in good condition. Takeo is an excellent destination for people (like us) who hunt the best quality onsen water and love to explore the old-style streets. To get further back in history visit the giant camphor tree in Takeo Shrine, estimated to be 3,000 years old. Return to the 21st century with a visit to Takeo's spectacular and very modern-looking library.
Ureshino
Ureshino is famous for green tea and onsen hot-spring bathing. As with Takeo (see above) Ureshino has a long history as a hot-spring bathing resort. You can also taste and buy some of the best quality Japanese tea and visit a tea production factory. We joined a green tea making class in Ureshino and picked up some very helpful tips. In Ureshino we enjoy buying our tea directly from the producer (farm to pot).
Takeo Onsen & Ureshino Roadtrip Report: Green tea and natural hot-spring onsen off the beaten path
Yoshinogari Historical Park
Yoshinogari Historical Park recreates an ancient settlement amongst a 2,000 year-old archaeological site. It's a vast area to explore and has some interesting exhibits in the field. It's depressing to see that even 2,000 years ago humans were killing each other for wealth and power.
Terraced Rice Fields of Hamanoura
The terraced rice fields of Hamanoura offer an iconic Asian photo. Just make sure to be there at the right time of year (April) and at the right time of day (sundown).
The Village of the Secret Kilns
The Village of the Secret Kilns (Okawachiyama) lay hidden away in the mountains for centuries. The feudal lords wanted to protect the valuable secret of porcelain production. Now you can wander around freely and rummage through Aladdin's Caves of hand-painted treasures.
Best onsen (hot springs) in Saga
The best onsen in Saga are in Ureshino and Takeo. Samurai soldiers soothed their weary bones in this area over 1,000 years ago. You are unlikely to meet samurai there these days, though their modern equivalent (weary salarymen) still follow this tradition. My hottest ever onsen (46°C / 115°F) was in Takeo. If you don't enjoy being boiled like a lobster there are more moderate temperature baths too. Find more details and photos in our Takeo Onsen & Ureshino road trip report. You can also find onsen in Karatsu however we certainly recommend Ureshino and Takeo due to the excellent quality of water and wide choice of baths. After bathing here you'll notice your skin become silky smooth.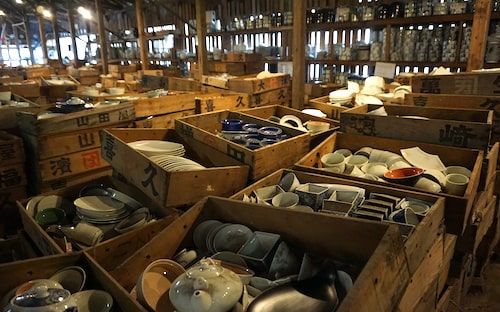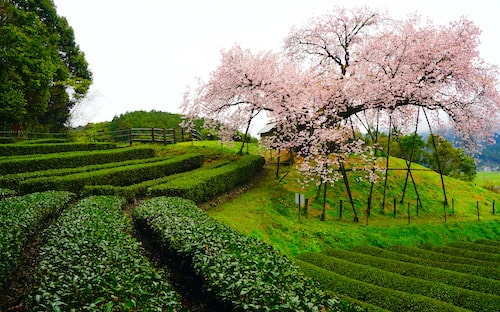 Free to join: Kyushu Travel Facebook group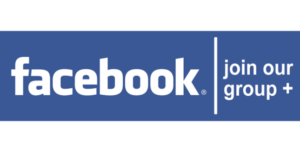 Be part of the Kyushu travel community. Ask questions if you're planning a trip. If you've been to Kyushu before (or live here now) share your knowledge, experience and photos so others can benefit. If you love Japan travel, this is the group for you. It's completely free of charge so join now and start planning your next Kyushu holiday.
Miyazaki Prefecture
Miyazaki City
Miyazaki city isn't a top tourist spot and most visitors will just be passing through. Surfers visit in summer. You can take a stroll to enjoy the natural scenery of Heiwadai Park with its iconic Peace Tower and weird clay statues. Miyazaki Shrine is claimed to be 2,600 years old (but I guess it isn't really so old). It's a serene Shinto shrine in lush tropical grounds with rows of red torii gates and a majestic grand avenue. After visiting the shrine you can pop into the next door Miyazaki Prefectural Museum of Nature and History. Youngsters may prefer to visit the Miyazaki Science Center. It houses one of the world's largest planetariums and a lifesize model of the Apollo 11 Moon Lander.
Aoshima Island
Aoshima Island is a picturesque little island just offshore from Miyazaki City. If you google 'Aoshima Island' you will probably read about all the cats running wild. Unfortunately for cat-lovers, that is a different Aoshima Island far from Kyushu. You'll visit Aoshima Island in Kyushu for its beautiful beach, curious rock formation and wildly fresh seafood. Don't forget to explore inland too. Head through the jungle and find the quaint Aoshima Shrine in the centre of the island. Although the waters around Aoshima are gentle, you can find some surfing breaks on the mainland nearby. There are some glitzy resort hotels catering to the sun-loving tourists.
Udo Shrine
Udo Shrine is further south from Miyazaki city past Aoshima. The coastal views are excellent and its very hot. The shrine is in a dramatic coastal location, very picturesque and is fun to visit. Try your hand throwing small balls from the cave into a marked target on the rock below. Women throw with the right hand, men with their left, and winners earn themselves good fortune. Udo Shrine (so they say) helps with fertility, childbirth and a happy marriage so is popular with young couples.
Takachiho
Takachiho is Miyazaki Prefecture's most popular destination (our clients love it). For this reason, Takachiho gets incredibly busy at certain times. It's off the rail network so you'll need to drive or go by bus. The whole area is wonderfully picturesque with thick forest, rivers and farming land all around. Takachiho Gorge is the highlight attraction. It's a steep dramatic river gorge with a waterfall crashing over. Walk along the side of the gorge or hire a rowing boat for a memorable adventure. Amano Iwato Shrine is an important shrine for the Japanese with its origin steeped in myth. Head down from there for a pretty walk to the holy riverside cave. The most spectacular view in Takachiho is of the 'Sea of Clouds'. It isn't guaranteed however, you have to get up horribly early and it's usually only seen in autumn. Takachiho Shrine is an incredible 1,900 years old. Visit in the evening to experience the tragic comic masked Kagura dance. For a fun lunch in Takachiho try the local specialty of somen noodles served whizzing down a long bamboo shoot.
Gokase Highland Ski Resort
Gokase Highland Ski Resort is open from December to March for skiing and snowboarding. We hope global warming doesn't mess up their business plans.
Kojima Island
Kojima Island lies in the far south of Miyazaki Prefecture. Curiously, the resident monkeys wash their potatoes before eating and stand on two legs like humans. Very civilized and definitely worth an Insta moment.
Best onsen (hot springs) in Miyazaki
The best onsen in Miyazaki are scattered around the prefecture. Although Miyazaki isn't famous for hot spring bathing, there are many good quality onsen here. Shima Onsen is popular and has the oldest wooden bathhouse in Japan (built 1691). It is also believed to be an inspiration for some scenes from the massive worldwide movie hit Spirited Away. Other onsen to visit in Miyazaki include Yunomoto Onsen. It claims to be one of the most carbonated (fizzy) springs in Japan. I must note however that when I bathed in Nagayu Onsen in Oita Prefecture I noticed they make the same claim! For a silky bath you can visit Yamagiri. To enjoy the health-giving properties of a heavily mineralised onsen head to Kannogo Onsen. The great thing about onsen in Miyazaki is that they are likely to be less crowded than other more famous hot spring resorts in Kyushu.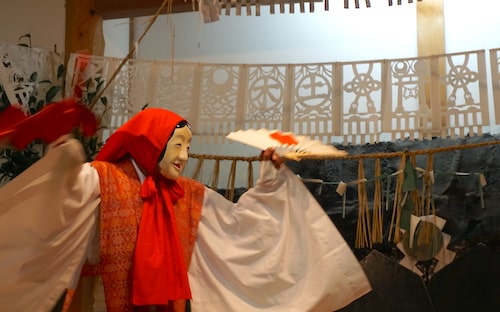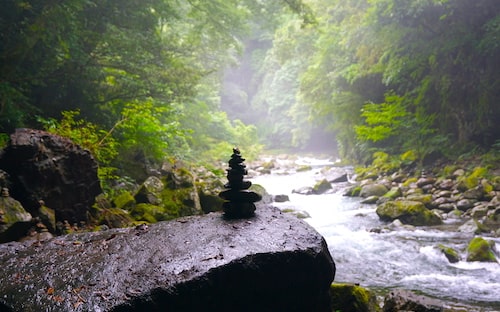 Free Sign-up: Kyushu Travel Newsletter
Get the latest updates about Japan tourism coronavirus restrictions. Learn about our latest tours and exclusive discounts. If you're serious about visiting Kyushu, this newsletter is for you.
Kagoshima Prefecture
Kagoshima City
Kagoshima city has some interesting visitor attractions and is worth a visit. It takes only 1.5 hours by bullet train to reach Kagoshima (in the far south of Kyushu) from Fukuoka (in the far north). Once you arrive in Kagoshima it's fun and convenient to use the local tram system. The first place you will probably visit will be Sengan-en. It's the best Japanese Garden in Kyushu and offers great views across to Sakurajima volcano. Another impressive viewpoint is the observatory in Shiroyama Park. Enjoy it in the late afternoon sun or stay for the night view. For shopping and evening dining head to the Tenmonkan area of Kagoshima City.
Sakurajima
Sakurajima is Japan's most active volcano. It regularly sprinkles ash over the inhabitants of Kagoshima city and occasionally produces spectacular fire shows. Although accessible by road, you will probably find it most convenient to visit Sakurajima by ferry. Once there, take a sightseeing bus around the eerie landscape and get some up-close shots of the volcano. Sakurajima is only a few kilometers from Kagoshima city so it's easy to visit while sightseeing that area.
Chiran
Chiran was a major kamikaze base in WW2. Of the 1,000+ kamikaze pilots killed during the war, almost half were from Chiran. The Chiran Peace Museum explores the short lives and sadly futile deaths of these kamikaze pilots. I've never been and don't plan to visit. I'm sure it will be a miserable experience. For a more traditional Japanese experience explore the well-preserved samurai district of Chiran.
Ibusuki
Ibusuki is the spiritual home of hot-sand bathing in Japan. Apparently it's both healthy and relaxing getting buried up to your neck in damp, black steaming sand (I enjoyed it). A quirky place to visit around Ibusuki is Nishi-Oyama Station. It's Japan's most southerly train station, enchantingly cute and with a stunning view of Sakurajima volcano. With more than half a million flowers and lovely coastal views, Kagoshima Flower Park is also worth a visit. You can travel from Kagoshima to Ibusuki on the handsome sightseeing train JR Kyushu Ibusuki no Tamatebako.
Kirishima
Kirishima is a glorious area of natural beauty north of Kagoshima. You can travel there in style on the JR Kyushu Hayato no Kaze sightseeing train (Update April 2022: Hayato no Kaze train discontinued). Discover mist-covered forests and invigorating trails. Treat yourself to the finest views and fresh mountain air. Indulge in the Japanese pastime of forest bathing. Don't go to Kirishima for sightseeing; just go to relax and renew.
Izumi Observation Center
The Izumi Observation Center is Japan's top crane wintering grounds. Over 10,000 cranes winter here as they migrate from Siberia. We sometimes get contacted by bird-watchers wanting us to arrange their visit. You need to be tough because the best time to see the cranes is at dawn, in winter, when it's freezing cold.
Tanegashima Space Center
Tanegashima Space Center is said to be the most beautiful rocket-launch site in the world. It's at the very southern tip of Kyushu, surrounded by blue waters and white sand beaches. Enjoy a guided tour of the largest rocket-launch complex in Japan and learn all about space travel.
Amami Oshima Island
Amami Oshima Island is a sub-tropical island 380 km from Kagoshima. Visit Amami Oshima island for pristine beaches, thick mangrove forests and clear blue ocean. Compare the culture and cuisine of Amami Oshima to that of the Kyushu mainland. In our modern age of jet travel, Amami Oshima is just 2.5 hours from Tokyo or 1 hour from Kagoshima. If you have time to kill you can take the 12-hour ferry! I'm curious to visit because the scuba diving is highly rated (my previous business was a scuba diving centre in Indonesia).
Yakushima Island
Yakushima Island is home to some of Japan's most ancient forests. The ancient Jōmon Sugi is believed to be one of the oldest trees in the world. Visitors are attracted to Yakushima island by the thick cedar forests and abundant wildlife. There are numerous hiking trails suitable for all levels. Shiratani Unsuikyo Ravine is the most popular hike on the island. It's enchantingly beautiful and was inspiration for the Studio Ghibli animation Princess Mononoke. It's also possible to go scuba diving around Yakushima. Yakushima is wild and beautiful and has become increasingly popular in recent years. Be warned though, it rains like hell. You can fly to Yakushima from Kagoshima in less than an hour.
Best onsen (hot springs) in Kagoshima
The best onsen in Kagoshima are found in Kagoshima city, Kirishima and Ibusuki. If you head south to Yakushima Island you can find some wonderful onsen there too. With more than 2,700 hot springs in Kagoshima Prefecture you are definitely spoilt for choice. It's fun to take an outdoor bath (rotenburo) in Kagoshima with a view of Sakurajima volcano smoking in the distance. Kirishima offers a much greener bathing experience with an abundance of thick natural forest. After enjoying the local pastime of 'forest bathing' you can jump into a toasty bath for hot spring bathing. Personally, I can hardly think of a better way to spend a day. Ibusuki city is most well-known for hot sand bathing. It's not as weird as it sounds; I've tried it and loved it! Of course, in addition to hot sand bathing, there are many excellent regular hot spring onsen baths. Along with Oita Prefecture and Kumamoto Prefecture, Kagoshima is one of Kyushu's most popular onsen destinations. Enjoy!
Questions and Recommendations?
Do you have any questions? Been to Kyushu before and want to share your recommendation, tips or advice? Leave your comment or question in the comments section below.
Discover More: Kyushu trips, pics and videos
Arriving in Kyushu
Fukuoka city (the main city on Kyushu) is a major transport hub.
Flying to Kyushu from overseas (international flights)
Many airlines fly into Fukuoka International Airport (airport code: FUK) including Singapore Airlines, Korean Air, Cathay Pacific and Thai Airways.
Pro Tip
Discover which flights are flying into Fukuoka on this page on Fukuoka Airport website.
Arrival Card
You will need to write the name and address of your first hotel on the arrival card. Remember to carry that information with you on the plane (not packed in your check-in luggage).
Customs Inspection
It is not unusual to have your bags checked on arrival at Fukuoka airport by humans or sniffer dogs. Meat, plants and vegetables are not allowed. Japan is also more strict than many countries about medicines. Even Vicks inhalers are banned! Check our Japan Travel Tips page for more detailed information.
Flying to Kyushu from other places in Japan (domestic flights)
Many airlines fly into Fukuoka Airport from other parts of Japan including several budget options. From Tokyo to Fukuoka takes around 1.5 hours by plane. From Osaka to Fukuoka takes 1 hour by plane. You can fly from from Kyoto to Fukuoka via Osaka Airport.
You may prefer to fly to a different Kyushu airport (instead of Fukuoka) to start your travel adventure. Many of our clients fly directly from Tokyo or Osaka to Oita, Kumamoto or Kagoshima airports.
From Fukuoka Airport to Fukuoka city
Fukuoka airport is in a super-convenient location. It takes just 5 minutes by subway to reach Hakata Station (in the center of Fukuoka) from Fukuoka Airport. Taxis take 15 minutes and cost around ¥2,000.
Pro Tip
Fukuoka airport subway station is at the domestic terminal. If you fly into the international terminal (overseas flight) you will first need to take the free shuttle bus from the international terminal to the domestic terminal (15 minutes). You can then take the subway (5 minutes) from the domestic terminal to Hakata Station. If it's too much hassle to take the shuttle bus with all your luggage, just take a taxi directly from the international terminal into Fukuoka city.
You can also take the airport bus from the international terminal into Fukuoka if you prefer. The international terminal at Fukuoka Airport is very small so it's easy to find the airport bus stop. Details of Fukuoka Airport buses can be found on this page of the Fukuoka Airport website.
Arriving in Kyushu by train
You can take the bullet train (shinkansen) to Fukuoka from all parts of Japan. From Tokyo to Fukuoka takes around 5 hours by train. From Osaka to Fukuoka takes 2.5 hours by train. From Kyoto to Fukuoka takes 3 hours by train. All shinkansen arrive at Hakata Station, which is the main railway station in Fukuoka. From Hakata Station you can continue by shinkansen onto Kumamoto (45 minutes) or Kagoshima in the south of Kyushu (1.5 hours).
Driving to Kyushu
Travelling around Kyushu by rental car is the most popular option for our clients. However driving into Kyushu from other parts of Japan is tiresome. It takes around 8 hours to drive from Osaka to Tokyo. From Tokyo to Fukuoka takes two days drive! We suggest you fly or take the train to Kyushu from other parts of Japan and then rent a car when you arrive in Kyushu.
How to Travel Kyushu
There are four options for travelling around Kyushu;
Self-drive rental car
By train, bus and taxi
With private car and driver
Joining package tour with English-speaking tour leader
Let's look at each option in more detail.
Travelling around Kyushu in a self-drive rental car
Travelling independently (without a guide) in a self-drive rental car is a very popular way to travel around Kyushu. Here in Kyushu the roads are good, we drive on the left (apologies to our American and European friends) and I seldom see a traffic jam. For Kyushu Journeys clients we will arrange a car with English GPS (SatNav) and include easy to input numerical mapcodes for all sightseeing spots, restaurants and hotels along the route. We include Google map links as a backup too! This is how we love to travel ourselves. You can take a look at some of the many road trips we have taken ourselves;
Takeo Onsen & Ureshino: Green tea and natural hot-spring onsen off the beaten path
Arita & Karatsu: Meeting the incredible craftsmen of two of the most popular Kyushu pottery villages
Oita & Kumamoto: Bubbling Hells, a quaint fishing port, and one of Kyushu's most colourful shrines.
Take a look at our private family trip planning service if you want us to plan your Kyushu road trip. Read our FAQ about driving in Japan to decide if self-driving is right for you.
Travelling around Kyushu by train, bus and taxi
Japan's rail system is excellent so travelling by train is another popular option for visiting Kyushu. You can take the bus when the railway line doesn't reach your destination. For example Takachiho, one of the most popular places in Kyushu, is off the railway network. You will probably also need to take some short taxi rides too. For example to travel from the nearest station to your hotel. Luckily taxis are plentiful in Japan. You can find them waiting at most railways stations. Read our FAQ and see how much it costs to take a taxi in Fukuoka. We often plan train and bus adventures for our clients. We do all the itinerary planning, hotel bookings if required and detailed timetable research. It's all part of our private family trip planning service. You just need to turn up at the station on time! We also advise about which rail pass to buy to get the best-value trip. JR Kyushu offers some great bargains for overseas visitors. Who doesn't want to relax on the shinkansen (bullet train) as the Kyushu countryside whizzes by?
Hiring a private car and driver in Kyushu
Hiring a private driver in Kyushu is only for the comfortably wealthy. You can expect to pay around ¥50,000+ ($500+) a day for a standard 4-seater taxi. Also please note it's almost impossible to find drivers who speak English. Contact us if you want us to arrange a private driver in Kyushu for you. In this case we will discuss the route and timings with the driver in advance. We will also be available on the day by phone or WhatsApp to help with any language communication problems.
Kyushu Package Tours
Joining a package group tour is the easiest way to travel. You just need to book, arrive and enjoy! You will be travelling on a private tour bus escorted by English-speaking tour leader. You usually pay an all-inclusive price except for international flights. Here at Kyushu Journeys we offers small-group intimate tours with maximum 12 participants per tour. Here are the package tours currently open for booking:
Kyushu Autumn Tour (November 2023)
Kyushu Foodie Tour (January 2024)
Kyushu Cherry Blossom Tour (March 2024)
We can also arrange private escorted package tours just for you, your friends and family. Contact us for details.
Start planning now! Ask your Fukuoka or Kyushu travel question below