Everything you need to know about travelling to Kyushu island Japan. Updated for 2021. FAQ, info and pro tips. Start planning your Kyushu trip. Ask questions or share your advice below.
Arriving in Kyushu
Fukuoka city (the main city on Kyushu) is a major transport hub.
Flying to Kyushu from overseas (international flights)
Many airlines fly into Fukuoka International Airport (airport code: FUK) including Singapore Airlines, Korean Air, Cathay Pacific and Thai Airways.
Pro Tip
Check with Skyscanner the best flight option then compare the price on the airline's own website. Cancellations or changes are usually easier if booked directly with the airline.
Arrival Card
You will need to write the name and address of your first hotel on the arrival card. Remember to carry that information with you on the plane (not packed in your check-in luggage).
Immigration desk
Don't be surprised when you are fingerprinted and photographed at the Immigration desk.
Flying to Kyushu from other places in Japan (domestic flights)
Many airlines fly into Fukuoka Airport from other parts of Japan including several budget options. From Tokyo to Fukuoka takes around 1.5 hours by plane. From Osaka to Fukuoka takes around 1 hour by plane. You can fly from from Kyoto to Fukuoka via Osaka Airport.
You may prefer to fly to a different Kyushu airport (instead of Fukuoka) to start your travel adventure. Many of our clients fly directly from Tokyo or Osaka to Oita, Kumamoto or Kagoshima airports.
From Fukuoka Airport to Fukuoka city
Fukuoka airport is in a super-convenient location. It takes just 5 minutes by subway to reach Hakata Station (in the center of Fukuoka) from Fukuoka Airport. Taxi takes 15 minutes and costs around  ¥2,000.
Note: the Fukuoka airport subway station is at the domestic terminal. If you fly into the international terminal (overseas flight) you will first need to take the free shuttle bus from the international terminal to the domestic terminal (15 minutes). You can then take the subway (5 minutes) from the domestic terminal to Hakata Station. If it's too much hassle to take the shuttle bus with all your luggage, just take a taxi directly from the international terminal into Fukuoka city. It just takes 15 minutes and costs ¥2,000.
You can also take the airport 'limousine' bus from the international terminal into Fukuoka if you prefer. This takes 20 minutes and costs ¥270 per person. The international terminal at Fukuoka Airport is very small so it's easy to find the airport 'limousine' bus stop.
Arriving in Kyushu by train
You can take the bullet train (shinkansen) to Fukuoka from all parts of Japan. From Tokyo to Fukuoka takes around 5 hours by train. From Osaka to Fukuoka takes around 2.5 hours by train. From Kyoto to Fukuoka takes around 3 hours by train. All shinkansen arrive at Hakata Station, which is the main railway station in Fukuoka. From Hakata Station you can continue by shinkansen onto Kumamoto (45 minutes) or Kagoshima in the south of Kyushu (1.5 hours).
Driving to Kyushu
Travelling around Kyushu by rental car is the most popular option for our clients. However driving into Kyushu from other parts of Japan is tiresome. It takes around 8 hours to drive from Osaka to Tokyo. From Tokyo to Fukuoka takes two day to drive! We suggest you fly or take the train to Kyushu from other parts of Japan and then rent a car when you arrive for travelling around Kyushu.
How to Travel Kyushu
There are four options for travelling around Kyushu;
Self-drive rental car
By train, bus and taxi
With private car and driver
Joining package tour with English-speaking tour leader
Let's look at each option in more detail.
Travelling around Kyushu in a self-drive rental car
Travelling independently (without a guide) in a self-drive rental car is the most popular way to travel around Kyushu. Here in Kyushu the roads are good, we drive on the left (apologies to our American and European friends) and I seldom see a traffic jam. For Kyushu Journeys clients we will arrange a car with English GPS (SatNav) and include easy to input numerical mapcodes for all sightseeing spots, restaurants and hotels along the route. We include Google map links as a backup too! This is how we love to travel ourselves. You can take a look at some of the many road trips we have taken ourselves;
Takeo Onsen & Ureshino 👉 Green tea and natural hot-spring onsen off the beaten path
Arita & Karatsu 👉 Meeting the incredible craftsmen of two of the most popular Kyushu pottery villages
Oita & Kumamoto 👉 Bubbling Hells, a quaint fishing port, and one of Kyushu's most colourful shrines.
Take a look at our private family trip planning service if you want us to plan your Kyushu road trip.  Get the essential info about driving in Japan if you are thinking about a Kyushu road trip.
Travelling around Kyushu by train, bus and taxi
Japan's rail system is excellent so travelling by train is another popular option for visiting Kyushu. You can take the bus when the railway line doesn't reach your destination. For example Takachiho, one of the most popular places in Kyushu, is off the railway network. You will probably also need to take some short taxi rides too. For example to travel from the nearest station to your hotel. Luckily taxis are plentiful in Japan. You can find them waiting at most railways stations. Read our FAQ and see how much it costs to take a taxi in Fukuoka. We often plan a train and bus adventure for our clients. We do all the itinerary planning, hotel bookings if required and detailed timetable research. It's all part of our private family trip planning service. You just need to turn up at the station on time! We also advise about which rail pass to buy to get the best-value trip. JR Kyushu offers some great bargains for overseas visitors. Who doesn't want to relax on the shinkansen (bullet train) as the Kyushu countryside whizzes by?
Hiring a private car and driver in Kyushu
Hiring a private driver in Kyushu is only for the comfortably wealthy. You can expect to pay around ¥50,000 ($500+) for a half day for a standard 4-seater taxi. Also please note it's almost impossible to find drivers who speak English. Contact us if you want us to arrange a private driver in Kyushu for you. In this case we will discuss the route and timings with the driver in advance. We will also be available on the day by phone or WhatsApp to help with any language communication problems.
Kyushu Package Tours
Joining an escorted package group tour in Kyushu is a popular way to travel. This is because hiring a private car and driver is so expensive (see above). All planning and arrangements are taken care of so you just need to book, arrive and enjoy! You will be travelling on a private tour bus escorted by English-speaking tour leader. You usually pay an all-inclusive price except for international flights. Here at Kyushu Journeys we offers small-group intimate tours with maximum 12 participants per tour. Here are the package tours currently open for booking:
👉  Kyushu Autumn Package Tour 2021
👉 Kyushu Sakura Package Tour 2022
Due to coronavirus (COVID-19) travel uncertainty we are taking bookings on all our tours with no deposit required. If you decide to cancel later there will be nothing for you to pay.
We can also arrange private escorted package tours just for you, your friends and family. If you have 8 or members in your travelling group contact us for details.
Sightseeing in Kyushu
Kyushu is most well-known for its food, lively volcanoes, wonderful onsen (natural hot-spring bathing), traditional Japanese inns (ryokan), beautiful nature, pottery towns, local culture and many historic places. You can discover a side of Japan in Kyushu long-lost in the megacities.
Kyushu has 7 prefectures (local districts); Fukuoka, Ōita, Kumamoto, Nagasaki, Miyazaki, Saga and Kagoshima. Let's look at the best places in each prefecture so you can decide where to visit.
Fukuoka Prefecture
Fukuoka city
You'll probably arrive here either at Fukuoka Airport or Hakata Station. Fukuoka is Kyushu's biggest city yet not too big. The population of Fukuoka city is 1.5 million compared to 10 million in Tokyo. Fukuoka city is famous throughout Japan for its food. You can dine in Michelin-starred restaurants, simple street stalls and everything in between. We recommend eating in the 'yatai' food stalls in the evening. It's a great chance to try local dishes and take a stroll along the lively riverside. Fukuoka city has two main areas; Hakata and Tenjin. You can walk from one to the other or take a 5-minute cab/bus/subway ride. Hakata has more eateries whereas Tenjin is a place to shop.
Yanagawa
Yanagawa is an hour by train from Fukuoka city. It's a bit too touristy for our liking but taking a gondola ride along the canals is fun. Don't miss Yanagawa's signature eel dish after your gondola ride.
Dazaifu
Dazaifu is also an hour by train from Fukuoka city. There is an impressive and historic shrine there (Dazaifu Tenmangū) but it is always incredibly crowded. It's dedicated to the Shinto deity of education and so is popular with students. Kyushu National Museum is also located in Dazaifu. It's one of Japan's four national museums and is interesting for both adults and kids.
Itoshima
Itoshima is (you guessed it) about an hour from Fukuoka by train. It's a summer destination with a nice beach, good surf and feels a bit like Bali or Thailand. There are a couple of well-known sunset viewpoints.
Kurume
It takes less than 30 minutes to reach Kurume by shinkansen from Fukuoka city. Kurume is known as the "common man's food city". There are over 100 ramen noodle shops, more yakitori shops per person than anywhere in Japan, and 18 saké breweries along the river. It's one of the best places to see azalea in the whole of Japan.
Yame
Yame is off the rail network but only an hour's drive from Fukuoka city. We love Yame because we love green tea and Japanese tradition. The green tea plantation views are wonderful. Visit one of the local tea shops for drinking and buying best quality green tea. There is a traditional craft museum where you can see local craftspeople at work. Ask to see their wonderful puppet theatre too. There is a shop for viewing or purchase of exquisite traditional handmade dolls. We'll meet a green tea Master in Yame on our Kyushu Food Tour 2022.
Ukiha
Ukiha is an hour by train from Kurume. It's a wonderful place to see Japan as it once was. Wander the old streets and visit traditional shops. There is a famous rice terrace viewpoint and orchards where you can pick your own fruit. The natural hot-spring onsen water is excellent quality. We're big fans of Ukiha (it's best to visit by car).
Asakura
Asakura is 30 minutes drive from Ukiha. Asakura and Ukiha offer similar things to see and do and we enjoy visiting them both. The ruins of Akizuki castle are one of the best cherry blossom viewing spots in Fukuoka Prefecture.
Sasaguri
Sasaguri is just 20 minutes by train from Fukuoka city but a world away. There are thick cedar forests and a pilgrimage circuit of 88 Buddhist temples. This is a miniature version (50KM) of the more strenuous 88 temple Shikoku Pilgrimage. You can follow our route description and photos if you want to enjoy a half-day walk through the forests of Sasaguri. We also run a yoga retreat in the peaceful surroundings of Sasaguri. The most famous and photogenic inhabitant of Sasaguri is the reclining Buddha of Nanzoin Temple. He's utterly serene and the largest bronze Buddha in the world.
Iizuka
Not much happening here but we live here and we love it! The only thing of note is the Kaho Theater. It's a fine example of a traditional kabuki theater of which very few remain in Japan. We were lucky enough to see a Kabuki performance here and it was utterly enchanting. Performances are held just once a year (or even less often!) so we felt privileged to get the opportunity. I also feel privileged being able to take my morning walk around rice fields instead of traffic-filled streets.
Oita Prefecture
Oita City
If you want to skip Fukuoka, you can fly into Oita Airport from other parts of Japan. If you arrive by train from Fukuoka (2 hours) there is a wonderful Showa-era onsen just 2-minutes walk from Oita Station. Also within walking distance of Oita Station is Ōita Prefectural Art Museum (OPAM). OPAM is most well-known for its wonderful building design.
Beppu
We love Beppu. It's just 90 minutes drive from our place so we visit often. We visit for the onsen (natural hot-spring baths) and the seafood. There are almost 3,000 hot springs gushing water around town so you'll surely find one you like. We have bathed in simple hot spring baths that cost just ¥100 (less than a dollar) but you can find luxurious ones too. Beppu is also a good choice to find clean but relatively inexpensive accommodation. The Hells of Beppu are its most famous tourist attraction. The Hells (jigoku) are eight different bubbling, boiling pools of various colours. They are too hot to bathe but fun, unique and photogenic.
Beppu Hells Pro Tips: Kamado Jigoku is the most fun; Chinoike Jigoku (Blood Pond Hell) is the most colourful; animal lovers may want to avoid Oniyama Jigoku (Crocodile Hell)
In addition to stuffing yourself with fresh, tasty and inexpensive seafood in Beppu, don't forget to have your 'onsen egg' and (our favourite) onsen steamed pudding. You can also take a boat from Beppu to visit an early morning fisherman's market.
Yufuin
Yufuin is another very famous onsen resort in Oita. It's in a prettier rural setting than Beppu and is more famous for beef than seafood. Accommodation in Yufuin is mostly ryokan (traditional Japanese inns) and so more expensive than Beppu. From Hakata Station in Fukuoka you can reach Yufuin in 2 hours on the stylish Yufuin no Mori train.
Yufuin Pro Tip: Yufuin no Mori is one of Kyushu's most popular trains so we strongly recommend you book in advance
Yufuin is much-loved by the Japanese so gets very busy at weekends and on public holidays. The main activity in Yufuin is strolling along the high street to pretty Lake Kinrin. The route is lined with boutiques, cafés, restaurants and galleries. If you have a sweet tooth (like we do) you'll be in heaven. You can take the quieter route back along the riverbank to burn off some calories. Even if you don't stay in Yufuin you can take an outdoor onsen bath there enjoying the classic view of Mount Yufu.
Kunisaki Peninsula
Kunisaki Peninsula is one the least visited areas of Oita Prefecture but one of our favourites. It has everything we love; nature, history and culture. The main shrine in the area (Usa Jingu) was built in the 8th century and is set in sprawling forested grounds. There are many other temples and temple ruins dating back 1,300 years. The ancient Buddhists longed for serenity so many of these temples are found in mountainous areas and thick forests. Even today they are far from the crowds. You can find Buddhist images carved into rock faces by patient hands a millenia or more ago. The Kunisaki Long Trail is a meandering 134 KM hiking route that follows in the footsteps of ancient monks. If you want to escape the 21st century there is no better place than Kunisaki Peninsula. We suggest you go by car.
Usuki
You will probably visit Usuki to see the wonderful Usuki Stone Buddhas. They are believed to have been carved in the 12th century. Who carved them and why is lost in time. There are 59 statues set in a peaceful park. The Usuki Stone Buddhas are officially designated as a 'National Treasure of Japan'.
Saiki City
For lovers of fresh seafood there is no better place than Saiki. Saiki fishing port lands a wider variety of fish (350+ kinds) than anywhere else in Japan. The morning fish auction at Saiki harbour is a fascinating glimpse into the fishermans' world (although it isn't officially open to the public). Whenever we visit Saiki we eat a shocking amount of fish and other seafood (and take a carful home fresh, frozen and dried). The sushi is exceptional. Between meals you can visit the easternmost point in Kyushu (Tsurumisaki lighthouse) and gaze across to Shikoku island.
Aso-Kuju National Park
Aso-Kuju National Park is the scenic heartland of Kyushu. The east part of Aso-Kuju National Park is in Oita Prefecture and the west part is in Kumamoto Prefecture. Enjoy driving through picturesque rolling hills and vast grasslands. The cows here roam free and the area is famous for its beef and ice cream. As you drive around you'll almost certainly see  a plume of smoke drifting up from Aso volcano. There are some wonderful rural onsen in this area and we seldom visit without taking a bath. I think it's our favourite part of Kyushu.
Kitsuki
Kitsuki is a small town with a historic feel and a tiny little castle. It has some very well-preserved streets so you can tread where fearsome samurai feet once trod. The most popular activity in Kitsuki is renting a kimono and strolling around Instagraming. If you have kids you can keep them quiet for an afternoon with a visit to Harmony Land Theme Park. I've never been and definitely will never go but apparently it's home to Hello Kitty, Cinnamon and My Melody.
Hita
Hita is our kind of town. You can drift back in time as you wander the streets and visit the traditional shops. Do a tour and tasting in one of the soy sauce or miso shops still using age-old techniques. Don't miss the display of wonderful handmade dolls. The hot spring waters are good quality and many of the onsen are in picturesque locations. Eel is the local specialty dish. We've been to several eel restaurants in Hita and they were all excellent. We even found a man gilling eel in his roadside stall and took one home for mum. Takatsuka Atago Jizosan is an unusual temple and very photogenic. It features 2,000 Jizo statues (the Guardian Deity of children). You can enjoy Hita without a car because it's just 90 minutes by train from Hakata Station in Fukuoka city.
Kokonoe
It's worth stopping at Kokonoe just to walk across the bridge (Kokonoe Yume Otsurihasi). It's Japan's highest footbridge above a valley and the views are incredible. It's the prefect place for viewing autumn leaves. Don't go if you're scared of heights. Kokonoe is in the mountains and there is a ski resort nearby. However honestly speaking, if you want to go skiing we suggest you visit Hokkaido instead of Kyushu.
Bungoono
Bungoono is home to Kyushu's own version of the Niagara Falls (Harajiri Falls). Unlike the real Niagara Falls you can wander around freely and get right to the edge. When we visited we saw some people taking crazy selfies. Oka castle ruins are also worth a visit. The views are wonderful. This whole area is famed for its autumn colours.
Nakatsu
Nakatsu is another of our favourite areas. It's very picturesque and we always visit on our Autumn Colours Tour. Yabakei is especially nice. It's another mountainous region so  a good place to have a bowl of soba noodles (you probably know already that soba noodles is a traditional mountain food). If you are feeling energetic you can rent a bicycle and pedal around. One of our favourite temples is in Nakatsu. Rakanji Temple is over 700 years old and there are Buddha statues everywhere (3,700 if you count them carefully). It's perched on a clifftop overlooking thick forest. Rakanji Temple is a beautifully peaceful place and (shock, horror!) photography isn't allowed.
Kumamoto Prefecture
Kumamoto City
You can whizz down to Kumamoto city from Fukuoka in 45 minutes by Shinkansen. If you're in a car it's fun to take the ferry from Nagasaki Prefecture. The pride of Kumamoto city is the castle. It is is considered one of the three premier castles in Japan but was badly damaged in the 2016 earthquake. We were lucky enough to visit the castle just before the earthquake and it was grand. The other main attraction in Kumamoto city is the Japanese Garden (Suizenji Jojuen). It doesn't rival the great gardens of Kyoto but it's a pleasant place. You can sip green tea and gaze out over the lake as the feudal lords once did. If you like eating weird things when you travel, try basashi (raw horse-meat sashimi). It's a Kumamoto specialty.
Aso Volcano
Aso volcano is the largest active volcano in Japan and one of the largest in the world. Amazingly you can stand on the crater rim and peer down into the bubbling lava below. The crater area is often closed to the public due to volcanic eruption. Even when the crater is closed you can usually still get close enough to smell the devilish pong of sulphur and feel the volcanic vibes. Taking a walk around is the nearest you'll get to strolling on the moon.
Aso city
Aso city can be reached by train and the Beppu to Kumamoto railway line is one of the most scenic in Japan. It recently reopened after being closed for years due to earthquake and landslide damage. You can hop off en-route and rent an electric bike to explore Aso area. We were foolish enough to do this in July; it was boiling hot (37ºC) and we got completely drenched in a summer rainstorm. Aso shrine is said to be 2,000 years old (not sure if I really believe that) but was badly damaged in the 2016 earthquake.
Hitoyoshi
Hitoyoshi is a beautiful area but was absolutely devastated by floods in 2020. We were shocked to see photos of places we had stood the year before flooded to higher than head height! Despite this, it's still a wonderful place to enjoy nature, hot-spring onsen, and drink shochu (Japanese vodka). The locals are proud that their shochu is made from rice. In other parts of Kyushu it's usually made from sweet potato or barley. We visited Hitoyoshi again after the floods. We had fun gathering mushrooms and bamboo shoots from the forest (video here). We were happy to see Hitoyoshi is recovering and we wish them well ♥
Kikuchi Gorge
Kikuchi Gorge is a very pretty area. You can take gentle walks here passing by streams and waterfalls. It's a favourite spot for viewing autumn leaves. There are many pleasant onsen ryokan (Japanese inns with natural hot-spring baths) in the Kikuchi Valley. It's somewhere to revive your spirits and take a break from the modern world.
Oguni
Oguni is another nice area to stay in ryokan. Who doesn't love relaxing, eating good food and onsen bathing? Head to Nabegataki Falls to stretch your legs. You can walk behind the wall of water to snap a memorable photo.
Yamaga Onsen
Yamaga Onsen is one of our favourite natural hot-spring baths (though we've got lots of favourites). The water quality is good and the locals have been bathing here for more than 1,000 years. It was tastefully renovated recently keeping the old Edo-period architectural style. Feel the history as you gaze up at the 1950's retro advertisements from your bath.
Takamori
Find wild and remote countryside in Takamori. Some of the roads becomes lanes as they get narrower and narrower. You can really feel as if you are driving in wilderness. The cows graze freely not fenced in fields. There are a couple of great dengaku restaurants in Takamori that we love to visit. It's such fun to barbecue your own meat, veggies and river fish at your table (just as the samurai once did).
Minamiaso
Minamiaso is another wonderfully scenic area. It's home to Aso Volcano, huge sweeping grasslands and the purest mountain springs. In spring visit our favourite cherry blossom tree (video here).
Kurokawa Onsen
Kurokawa Onsen is a delightful onsen (hot-spring) village. It has around 30 upscale traditional Japanese inns (ryokan) all with onsen baths. Kurokawa Onsen is especially famous for outdoor onsen bathing. Relax up to your neck in toasty and healing onsen waters with trees overhanging and birds tweeting all around. Of course all the ryokan have indoor baths too. Many also have 'family baths' so you can bathe in private with your loved ones. You will be served wonderful kaiseki dinners and lavish breakfasts. Take time to stroll around the pretty village too. You can read about our stay at Kurokawa Onsen (and some photos) in the write up our Oita and Kumamoto road trip.
Special note
It's quite difficult to differentiate many of the areas around central Kyushu in Oita and Kumamoto prefectures. As you pass from one to the other you wouldn't notice (except for the road signs). It's the heartland of Kyushu's most amazing countryside. The scenery is wonderful and there are too many hot-spring resorts to mention. Make sure to try the yummy soft cream and meat-lovers rave about the grass-reared beef.
Nagasaki Prefecture
Nagasaki City
It takes two hours from Fukuoka to Nagasaki by car or train. There is no Shinkansen line yet but one will open soon. Nagasaki city is definitely most famous for the Atomic Bomb Museum. Visiting the Atomic Bomb Museum and the nearby Peace Park is a poignant experience. You may also want to visit Urakami Cathedral. It stood only 500 meters from where the bomb was dropped and was almost completely destroyed. For a more cheery experience head to Huis Ten Bosch. It's interesting to see a fake Amsterdam in the heart of Kyushu and the gardens are beautiful. When you get hungry in Nagasaki take a stroll around bustling Chinatown. To explore Nagasaki's colonial history visit Dejima and the Dutch Slope. In the evening take the Nagasaki Ropeway to see one of Japan's very best night views. For a unique experience take a boat ride to Battleship Island (Gunkanjima). As the name suggests it looks like a battleship and was featured in a James Bond movie.
Shimabara
Shimabara is far down south of Nagasaki Prefecture. If you take the ferry from Kumamoto you'll arrive in Shimabara. The castle is very photogenic with good ocean views but the interior is mostly modern concrete. There are some old samurai houses you can visit. Although there isn't much to see inside the houses you get a feel for history with the old houses and old streets around them. Shimabara is known as the 'city of the swimming carps' and you can easily spot the big colourful fish swimming in the small crystal-clear roadside canals. Our favourite place in Shimabara is Shimabara Hibari Sanka Park (although there isn't much information in English on the web about it). Depending on when you visit you can see cherry blossom blooming amongst rape blossoms, poppies, cosmos and sunflower. It's wonderful both in spring and autumn.
Unzen
The Unzen Hells is a unique and very photogenic landscape of boiling, bubbling volcanic pools with plumes of steam rising all around. You may want to pay your respects at the small cross erected in memory of the Christians martyred there in the 1600's. You can read about this in Shusaku Endo's novel 'Silence' or watch Martin Scorsese's film. For a bird's eye view of the area head up Unzen Ropeway. The views are especially pretty in spring and autumn. The Unzen area was buried in a dramatic mudslide (after a volcanic eruption) 30 years ago. Visit the Unzen Disaster Memorial Hall to see the remains of houses buried up to their roofs. You can also visit the nearby elementary school abandoned after the eruption. Look out for the signboard there with a dramatic photo of the last kid to escape. You can see him sprinting out of the school as a huge cloud 100's of meters high looms behind him. We like Unzen and always have an onsen egg while we are there.
Goto
The Goto Islands are reached by flight or ferry from Nagasaki or Fukuoka. Once there, you'll need to take ferries to travel around the different islands. The Goto Islands are most famous as the home of the 'hidden Christian' churches. These churches were built in this remote island chain when Christianity was prohibited in Japan. Many of the churches still remain and some of them are very small, pretty and unique. Goto is also a nice place to visit in summer for the good beaches and unspoilt nature. At any time of the year the seafood is exceptional and Goto sea urchin ('uni' in Japanese) is especially prized.
Tsushima
Tsushima island lies half way between Japan and Korea. I've never been to Tsushima but I mention it because my Japanese teacher is from there and she says it's very nice.
Japan Travel FAQ
Do I need a visa to travel to Japan?
Probably not but you can check if you need a visa to enter Japan here.
Do I need travel insurance for Japan?
Yes you do. Medical care isn't free in Japan. If you have an accident or get ill you will probably need to show proof of insurance before you receive medical treatment.
If your holiday is arranged by us (Kyushu Journeys) we will ask for your insurance details before you arrive so we can help communicate with the hospital in an emergency. If you need medical treatment while you are in Japan contact us immediately. We will help find the nearest suitable hospital or clinic and liaise and translate on your behalf for no charge for the first two days of any hospitalization if the hospital is within Fukuoka prefecture.
Can I bring my usual medicine into Japan?
Probably yes but note that Japan is stricter than most countries about bringing medicine. Take note of the following points:
•Dexamphetamine (and most other medicines related to ADHD and narcolepsy) are completely prohibited
•Products that contain Pseudoephedrine (such as Actifed, Sudafed, and Vicks inhalers) are completely prohibited
•Codeine-based products are completely prohibited
•All medicine should be in the original box or bottle
•If you are bringing prescription medicine into Japan you should bring a copy of the prescription too
•If you need to bring syringes into Japan please contact the Japanese Consulate in your country for advice before departure.
Electricity and Adaptors
The voltage in Japan is 100 V (not 110 or 220 V like many other countries) and power sockets are Type A. Type A is used in USA and China so if you are from another country you will need to buy an adaptor.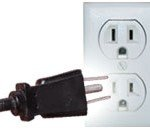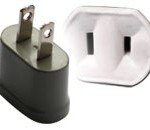 You need to buy an adaptor that allows your gadget to plug into Type A socket.
Note that Type B is also used in Japan but it is the same as Type A except there is an extra input for grounding. Therefore any Type A plug will also fit into Type B socket. Most electrical shops or convenience stores in Japan don't sell overseas to Japan converters so better buy adaptors you need in your home country.  However if you do need to buy them here they are available at Bic Sim in Fukuoka. I haven't found them at any other electrical shop in Fukuoka.
Japan packing tips (what to bring)
Try to bring as little as possible. You will probably be travelling on public transport where storage space is limited and it's very crowded. Make sure you can easily pull or carry your luggage. You don't need to bring formal wear. Casual-smart is fine even at the best restaurants. It's better to avoid scruffy-looking clothes. Coin laundry is widely available so you can recycle your clothes. You will often be shoeless so bring enough socks to avoid the embarrassment of pongy feet. Don't bring your old socks with lots of holes. Bring handkerchiefs! Some public bathrooms don't have any way to dry your hands, and in summer you'll need to wipe sweat from your face. In summer you'll need a sun hat too and in winter something wooly and warm. Umbrellas are more popular than raincoats in Japan. You can bring your own foldaway umbrella or buy cheap umbrellas almost everywhere. Don't choose your Japan trip to digitally detox. You'll need your phone for travel apps like Google translate and Google maps. Unless you are from the US you will need a power adaptor and you will probably want to bring a battery bank too. Japan is incredibly photogenic so bring a camera (or just use your phone like everyone else!). I almost added, "bring enough film" but that just shows my age. Unless you are planning to visit a friend you don't need to bring gifts from your home country. Most importantly bring a sense of fun and adventure. If you are here hoping to get the timing right for cherry blossom viewing bring some luck too.
Japan packing Pro Tip
Bring shoes that can easily be slipped on and off. You will probably have to take your shoes off and put them on again many times a day. Slip on shoes are much more convenient than fiddly lace up ones.
Luggage Delivery service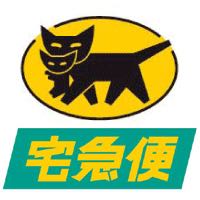 If you don't want to carry your bags around you can use a luggage delivery service. The biggest and best is Ta-Q-Bin operated by Yamato transport. You can get your luggage delivered from the airport to your hotel. You can also get it delivered from hotel to hotel during your trip. At the end of your trip, when your bags are laden with souvenirs, you can get delivery to the airport. The service is basically same day or next day delivery. This depends on what time the luggage is picked up and where you want it delivered. If you want to send your luggage from Fukuoka Airport the counter in the international arrival terminal is open from 9AM to 6PM (365 days a year). Most major hotels have contract with Ta-Q-Bin. Look out for the black cat logo in the lobby or ask the staff. If the hotel has a contract you just need to leave your bags for collection with the hotel staff. You can also look for the logo at convenience stores. Many 'conbini' (as they are called) have Ta-Q-Bin contracts so you can drop your bags there. The final option is to call Ta-Q-Bin directly to collect your stuff. Their English-language toll-free number is 0120-17-9625. It's a 24-hour number but the section to arrange collection is from 9AM to 6PM (365 days a year). They will pick up and deliver to/from any address in Japan. If you buy an enormous souvenir they also handle overseas deliveries. For prices and other info check here. The best option is to travel lite. But if you just have to pack that ball-gown and 50 pairs of socks Ta-Q-Bin is a reliable alternative.
Staying online in Japan
Can I get free WiFi in Japan?
Yes you can. There is free WiFi in a lot of places but it's not as common as you may be used to. Annoyingly the free WiFi in many cafes is restricted to users with phones using specific Japanese networks. All international hotels and most 'business hotels' (budget Japanese hotels) will offer free WiFi to guests. Starbucks (all branches) and McDonalds (some branches) also have free WiFi but what a pity if you come all the way to Japan and have to spend your time in these places.
Can I stay online with my phone in Japan?
Yes you can. We recommend one of the following methods instead of relying on free WiFi when you are in Japan. You will probably want to be online at all times so you can use apps like Google Translate and Google Maps. However don't forget to disable your work email and block your boss' messages while you are here.
If you have an unlocked phone you can get a data-only SIM. This means you can browse the net, check your emails and stay in touch using WhatsApp, Skype, Messenger etc


Getting a voice SIM card (to make phone calls) is a bit of a hassle so best avoided if possible. If you do need to make phone calls it's easier to rent a phone with voice and data SIM while you are here


Renting pocket Wifi is a good option if your phone is locked or if you are travelling as a group or family
If you use Kyushu Journeys as your trip planner we will explain the options in more details and an help you buy a data-only SIM, rent a mobile phone or rent a pocket WiFi unit.
Money in Japan
Can I use my credit card in Japan?
Credit cards are widely accepted but probably not as much as in your home country. You will be able to use your credit card in many places but you should always carry cash. Many hotels and restaurants still don't accept credit cards even in 2021! It may be surprising but in Japan cash is king. The good news is that usually there is no extra charge for paying by credit card.
There may be fewer ATM machines than in your country and many do not accept foreign cards. Surprisingly many ATMs are not 24-hour. Convenience stores are the most common place to find ATM machines that accept foreign cards and are open 24 hours. You may also find ATms with English menus in Post Offices.
Pro Tip
Inform your card company in advance that you will be travelling to Japan and make sure you know your PIN number. Tip: If your PIN number is more than 4 digits you may have problems using your card here. Check with your bank before departure.
Withdrawal limit
If you card has a chip the limit is usually ¥100,000. With a magnetic strip card the limit may be only ¥30,000. Any daily withdrawal limit set by your bank will override these amounts.
Should I exchange money before I travel to Japan?
You will probably get a better rate here than in your own country. You can change money at Fukuoka airport when you arrive. Please note however most money changers only operate from 8AM to 9PM. You can also find a variety of 24-hour ATM machines accepting foreign credit cards at Fukuoka Airport. For peace of mind on arrival day you may want to change some money into Japanese Yen in your home country, just in case. Don't forget to ask for some smaller denomination notes if you plan to take a taxi. You won't find money changers on every street corner like you do in Bali or other big tourists destinations. Most banks won't change money either. Bring as much of any major currency as you need together with your credit card to get Japanese yen cash withdrawals.
Best exchange rate in Fukuoka
The best exchange rate in Fukuoka we found is at this shop (Japanese website) in this location. Hakata Station exit 15. It's open 7 days a week from 10AM to 7PM. Despite this, if you ask my advice, I would say the best place is to change money in Fukuoka is at the airport. The difference in exchange rate probably isn't worth your time unless you are on a very tight budget or staying close by that shop.
Can I use travellers cheques in Japan?
We don't recommend bringing travellers cheques unless you research first specific places you can cash them.