For people who understand that intimacy with local cuisine is an essential part of travel. The best Kyushu dishes and exclusive culinary experiences. Itinerary designed and guided by a passionate Fukuoka foodie.
Tour dates
Monday 22 January to Saturday 27 January 2024
Tour starts and ends in Fukuoka city
Tour Price
¥320,000 (Japanese Yen) per person based on twin sharing.
This price is for the 2023 tour (already finished). Price is expected to increase in 2024 however if you contact us before we release the new price you will have this rate locked in for the 2024 tour.
Tour Inclusions
Meals, transport, accommodation, English-speaking tour leader
Excluded: flight
Duration: 6-days / 5-nights
Send us a message to receive tour brochure and information about how to secure your place on the waiting list. We aren't taking any deposits until Japan announces tourism reopening dates. However those on the waiting list will be given first priority for booking.
Day 1 (Overnight in Kurume)
Pray for success and eat yummy mochi rice cake → Ramen lunch in the birthplace of ramen noodles → Picking the famed Hakata Amaou strawberry → Traditional lacquerware workshop tour → Overnight in the "common man's food capital of Japan" → Casual yakitori dinner where the locals dine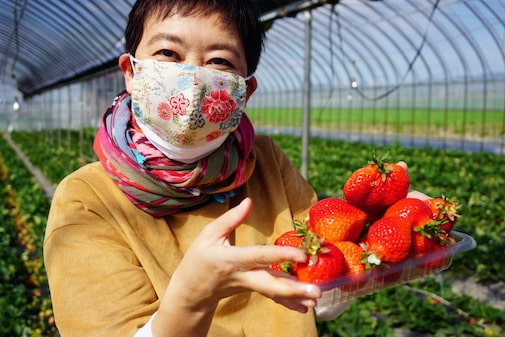 Day 2 (Overnight in Tsuetate Onsen)
Private tour and tasting at 200-year-old saké brewery → Green tea plantation visit → Hands-on green tea brewing and tasting workshop with certified Green Tea Master → Grandma's rustic lunch and organic tea → Stay traditional Japanese inn (ryokan) with natural hot-spring bathing (onsen) → Unforgettable kaiseki dinner based on freshest local seasonal ingredients prepared with chefs pride and passion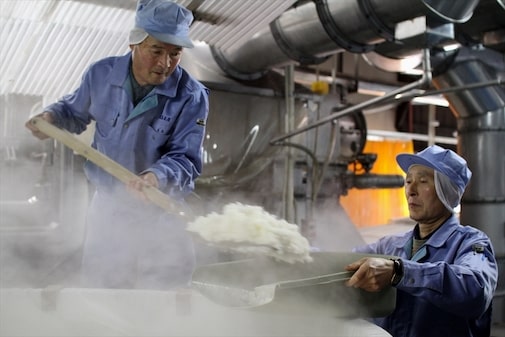 Day 3 (Overnight in Beppu)
Steam your own onsen egg → Enchanting forest stroll → Drink your fill from purest natural mountain spring → Freshest locally handmade tofu lunch → Medicinal drink of Japan's fizziest natural spring water → Check in Kyushu's favourite hot-spring town → Exceptional sushi dinner with commentary by Master sushi chef → optional after-dinner onsen bath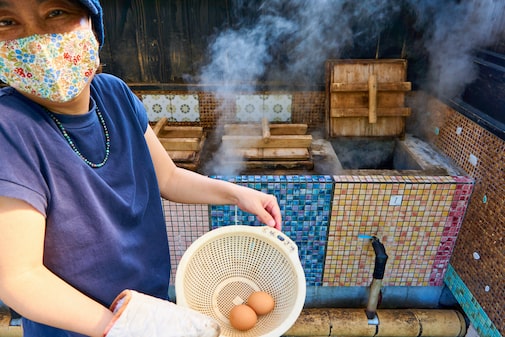 Day 4 (Overnight on Kunisaki peninsula)
Morning boat trip to traditional fishing port → Fish market auction and just-caught seafood breakfast → Pick your own shiitake mushrooms at natural forest shiitake farm → Michi no Eki local food produce shopping→ Exceptional ryokan inn with hot-spring bathing → Private tour by head monk of 1,300 year-old Buddhist temple → Kaiseki (multi-course) dinner based around handmade mountain soba noodles and local Wagyu beef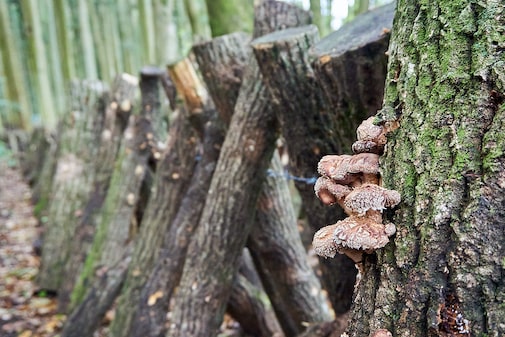 Day 5 (Overnight in Fukuoka city)
Optional morning temple Zen meditation and chanting → Private tour of old-style town → Chance to shop for miso and soy sauce still made the traditional way → Lunch of local signature dish of BBQ grilled eel → Your free and easy evening in Fukuoka for dining, shopping, riverside stroll or nightlife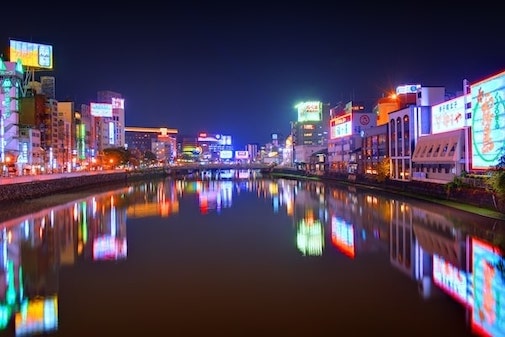 Get the complete itinerary, price and inclusions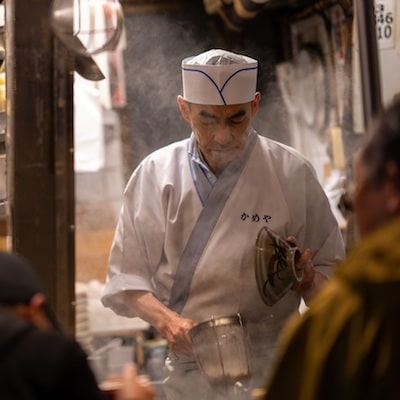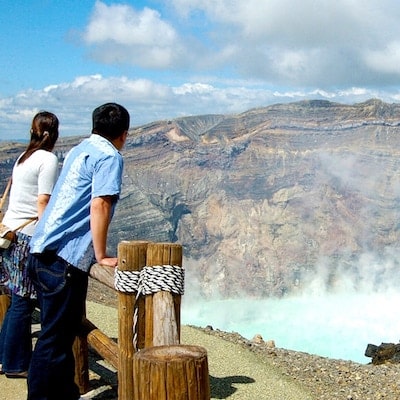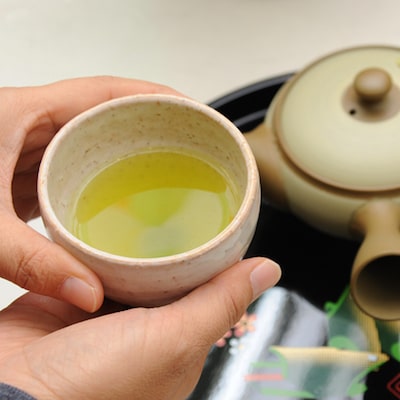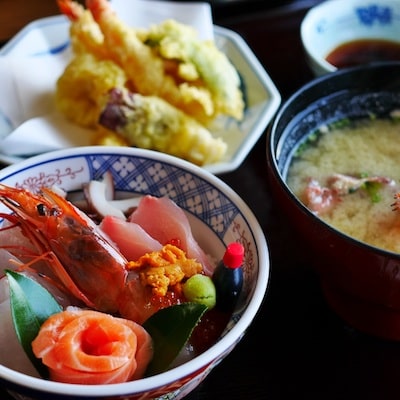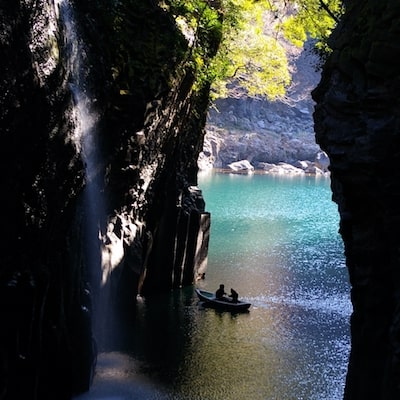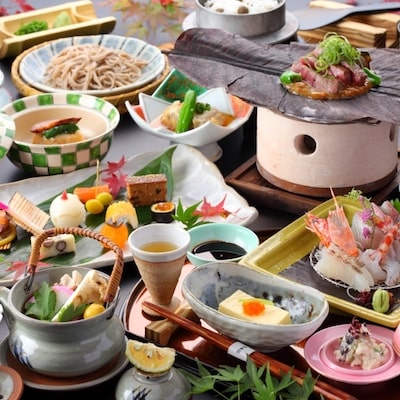 FOOD TOUR FAQS
Read the most common questions here or send us a message. We are waiting for your questions about our Kyushu Food Tour 2023.
WHAT KIND OF FOOD CAN I EXPECT?
This tour doesn't focus on expensive 'gourmet' restaurants or celebrity chefs. You can find those places on your own using Trip Advisor. Instead you'll get the chance to eat like the locals eat. Each restaurant on this tour has been carefully chosen to highlight the tastiest Kyushu cuisine using locally-sourced seasonal ingredients wherever possible. You'll explore a wide variety of local dishes. What they all have in common is a fierce pride in the manner they are prepared and served. If you have any dietary restriction please ask us about alternatives before booking your tour.
HOW ABOUT CORONAVIRUS SITUATION?
Due to coronavirus (COVID-19) travel uncertainty we are taking bookings with no deposit required. If you decide to cancel later there will be nothing for you to pay.
WHAT IS THE DETAILED ITINERARY?
Contact us to request detailed itinerary, price, inclusions, exclusions and booking conditions. Feel free to ask any other questions about this tour.
WHAT KIND OF ACCOMMODATION WILL I STAY?
You will stay in a mix of clean and comfortable city hotels and traditional Japanese ryokan inns. In the city hotels you will be sleeping in western beds. In the Japanese ryokan inns you will be sleeping in western beds or traditional Japanese-style futon beds on tatami mat flooring. If you have any difficulty sleeping on a futon please ask us about alternatives before booking your tour. 
WHAT IS ONSEN (HOT-SPING) BATHING?
Kyushu is known as 'Onsen Island' so we have included some quality onsen on this tour. An onsen is a bathing pool using water from natural hot-springs. It's a wonderful pleasure with many health benefits. As nudity is required, bathing is usually sex-segregated with males in one public bath and females in a different public bath. If you feel uncomfortable you can skip this activity and relax in your room instead. Feel free to contact us with any questions you have about onsen bathing. 
HOW WILL I TRAVEL AROUND?
Comfortable private bus throughout the tour.
HOW MANY PEOPLE CAN JOIN?
We want this to be a small group intimate tour. Maximum participants will be 12 pax.
IS THIS TOUR SUITABLE FOR SENIORS?
Definitely. You will be travelling by private tour bus and accompanied at all times by an English-speaking tour leader. There are no long hikes on this tour but of course you will need to walk around the attractions. There will be some non-paved paths and steps to climb (especially in shrines or temples). It will be no problem if you prefer to skip any activity and wait for the group on the bus or in a seated area. 
IS THIS TOUR SUITABLE FOR CHILDREN?
This is an adult tour with no activities for children. We welcome all participants aged 12 years or older. However if you have a group of 10 or more we can run a private tour for you. On a private tour children of any age can join.
CAN YOU RUN A PRIVATE PACKAGE TOUR?
Yes we can. Contact us and we can have an initial chat. We have several options for couples or private groups of family or friends.
HOW DO I SECURE MY BOOKING?
Due to current travel uncertainty caused by coronavirus we are currently accepting reservations (waiting list) without any payment required. We will make the final decision whether to run this tour on 01 December 2020. Those already on the waiting list will be given first priority. At that time if you want to confirm your place you will be required to pay 20% deposit. The 80% balance should be paid by 15 January 2021. 
WHAT ABOUT CORONAVIRUS CANCELLATION?
If we are forced to cancel the tour due to resurgence of coronavirus we will issue a full refund of any monies you have paid (minus any bank or credit card charges).
WHO RUNS THIS TOUR?
This tour has been commissioned by Walking Wise Tours & Travel (UK) after extensive discussion of the itinerary with ourselves (Kyushu Journeys). It is based on our recommendations and we will operate and manage all aspects of the tour here in Japan.
WHAT IS THE NEXT STEP?
Inform us how many participants may join the tour. We will block your place(s) and send detailed itinerary and Terms & Conditions. Feel free to ask any other questions first. We look forward to welcoming you to our wonderful island of Kyushu.
Kyushu Food Tour
Book your place on the tour, ask any question or request the complete tour details. We'll reply with everything you need to know.