Kyushu Private Trip
If you want to travel around Kyushu on a private trip with just your family and friends you have come to the right place. Please check the two options below.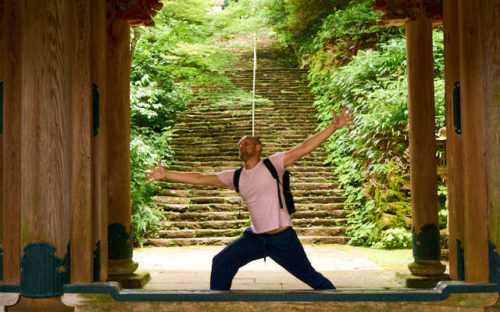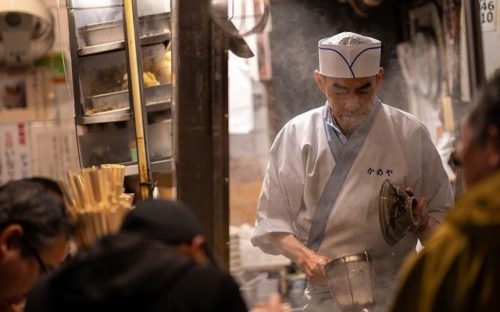 Why use a private trip planning and arrangement service?
You need help to overcome the language barrier. You want the best restaurant and hotel recommendations, transport and travel advice. You want to visit the best places and do the best things. You want to avoid the tourist traps.
You're busy living your life and you don't have time to plan. You just want to book your flights and enjoy your trip.
How does this private trip planning and arrangement service work?
First send us whatever plans you have about your trip. Perhaps you don't have any ideas yet just questions. That's fine too. We can help you decide when to come and how long to stay.
We'll give options of activities you can do, things you can see and food you can try. You choose how much you want to spend on hotels and how you want to travel. Tell us anything you've read about or seen on TV.
We put all this together and plan your itinerary. We'll give our suggestions too (ideas that only a Kyushu local knows). We'll consult with you as we plan your vacation.
We do all the time-consuming planning and arrangemnts; you just enjoy your trip.
How much does this private trip planning and arrangement service cost?
Kyushu Journeys will plan a visit to Kyushu up to 7 days (6 nights) for a group of 5 pax for a Planning Fee of ¥110,000 (currency converter here). It's an excellent deal because you just pay the fee once even if you are a couple, a family, or a group of friends. Think of all the time and hassle you'll be saving too!
For any additional days after 7 days add ¥7,500 per day.
For any additional participants after 5 pax add ¥7,500 per person (there is no additional charge for children aged 5 years or younger at time of travel).
All your accommodation, transport and activities will be charged at cost price. You'll find that even after paying this planning fee you'll get a better value trip than you would with most other travel agents because we don't mark everything up like they would.
Don't worry about sending your initial enquiries. You won't be charged anything until you've made a firm decision to use us as your trip planners.
Let us know how many travellers and how long you plan to stay. We'll get back to you with everything you need to know to get started and answer any questions you want to ask first.
How much will my tour cost?
This depends on you. We arrange everything based on the standard of travel and accommodation you request. Then we add all those costs together + our planning fee = final price. We charge your travel and accommodation at cost price so you get the best value holiday.
What if I'm on a tight budget?
At the start of the planning process we will give you some accommodation and transport cost options. We'll check with you before booking any hotel. It means you will always be in control of the budget.
Can you plan a self-drive Kyushu itinerary?
Yes we can. Most of our clients choose self-drive. We'll book a suitable rental car for your group size with English GPS. The itinerary we plan will include simple navigation codes to punch into your car navigation system. It couldn't be easier! We'll also include Google Maps links for all destinations on your itinerary as a backup.
Can you plan a trip by train?
Yes we can. If you don't want to drive we'll plan your trip by train. Your itinerary will only include places to visit that are easily accessed by train. We will include clear information about which trains to take each day plus departure and arrival times.
We'll book a suitable rental car for your group size with English GPS car navigation system. The itinerary we plan will include simple navigation codes to punch into your car navigation system. It couldn't be easier! We'll also include Google Maps links for all destinations on your itinerary as a backup.
Where will my tour start and end?
You just need to get yourself to and from Fukuoka (the main city of Kyushu island) and we'll take over the arrangements from there. You can fly into Fukuoka International airport from your own country or arrive by train or plane from another part of Japan.
Will I be on a group tour?
No you won't. It'll be just you and your friends or your family, or perhaps you'll come alone.
If you want to join a group tour instead message us and ask us to send details of our latest package tours. Our package tours include meals, transport and accommodation with an all-inclusive price. You'll travel by private bus and be accompanied at all times by an English-speaking tour leader.
How long is my tour?
Most of clients stay 7-10 days but you can come come for as long as your travel plans allow.
Will I be with a guide?
No you won't. We'll give you all the info you need to explore Japan for yourself bother-free. However if you do prefer the inside knowledge a local guide can provide we'll be happy to arrange one for some or all of your trip.
What if I have language problems?
Give us a call or a WhatsApp message. We offer a fully bilingual (English/Japanese) hotline completely free of charge. It's available out of hours too in case of emergency.
What kind of accommodation will I stay?
You can choose depending on your prefered style and budget. There are western hotels budget or luxury. For Japanese style choose from family-run inns (minshuku) or traditional hotels (ryokan). We'll suggest some hot-spring (onsen) resorts too. In rural areas you can stay at a farmstay and in summer you can camp. We'll give you different options as we plan your trip. We won't book anything without asking you first.
How soon should I book?
If possible contact us around 6 months before your trip. If you trip is closer than that get in touch ASAP. Don't worry if your dates are not confirmed yet. It's especially important to contact us as soon as possible if you plan to visit Kyushu during peak periods like cherry blossom season. Japan is enjoying a tourist boom so flights and hotels fill up quickly. Don't forget too that most hotels become more expensive the closer you get to the travel date. However we do understand that for many reasons you may not be able to book so far in advance. Whenever you plan to come contact us as soon as you can.
What kind of things can I do in Kyushu?
Oohh, lots …
Eat at the famous riverside food stalls, Visit ancient temples, Take country walks, Explore medieval castles, Ride on a steam train, Gorge yourself at seafood huts, Soak in onsen hot spring waters, Do hanami (cherry-blossom viewing), Buy a pot, a plate and a mug, Wander the autumn colours, Take a sake brewery tour, Wear a kimono, Browse the latest electronics, Savour the best Wagyu beef, Explore primordial forests, Roam around ceramic towns, Buy sake or shochu, the best green tea or an exquisite Hakata Doll, Go scuba diving, Do Paragliding or motorized mountain boarding, Eat ramen and hotpot, Take your kids on a fun-themed train, Experience authentic kaiseki (multi-course) cuisine, Gallop through the countryside, Peer into bubbling volcano crater, Enjoy tempura and sushi, Shop 'til you drop, Pick fruit, Dance the night away, Watch sumo, See a traditional dance, Go to traditional theatre, Watch a baseball match, Visit rural villages, See tea plantations and rice terraces, Row a boat, Do star-gazing, Stay at traditional ryokan inns.
Where are the best places in Kyushu?
What if I want to visit Kyoto, Tokyo or other parts of Japan?
From Kyushu to Kyoto takes less than 3 hours by shinkansen bullet train. You can fly to Tokyo from Kyushu in less than 2 hours. You can easily visit those places before or after your Kyushu trip. Unfortunately we can't help with any travel planning outside Kyushu because we only know about what we love.
Your Kyushu Vacation Starts Here
Let us know as much or as little about your travel plans as you know yourself. We'll get right back with everything you need to know to start planning your Kyushu holiday.
Discover More: Kyushu trips, pics and videos
Traveller Reviews (it's all about you)
Thanks for everything! Yes we thoroughly enjoyed ourselves. Kyushu is definitely a place to go back to. Hope to get…Read more →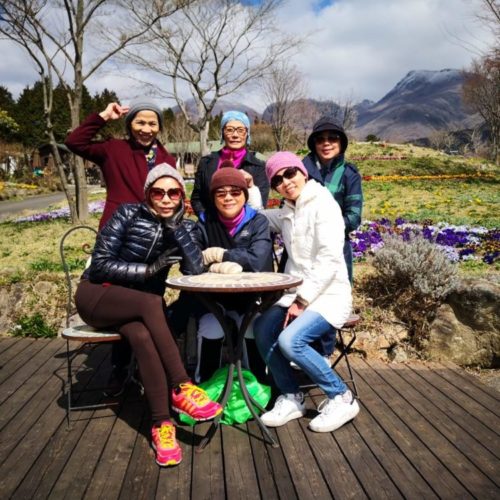 Kyushu Journeys was awesome in helping out with our itinerary. They were very helpful especially with the local reservations and…Read more →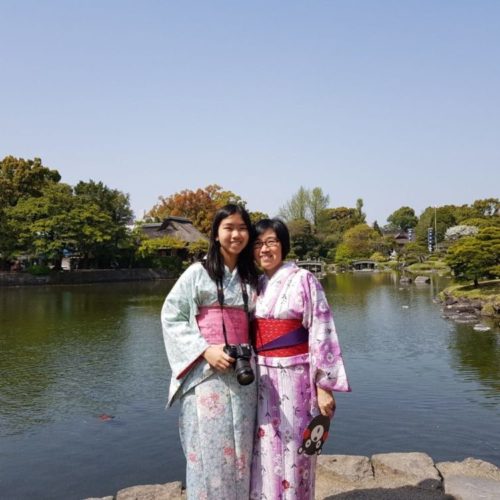 Kyushu journeys were attentive and knowledgeable in organising our specialised itinerary for Kyushu. Despite having been to Japan many times…Read more →