Read on for advice about taking a taxi in Fukuoka. Get information about fares, how to order a taxi and how much a taxi in Fukuoka will cost. Download a fare finding app. Find out about taking a taxi tour and how much you should tip your driver. See if Uber is available in Fukuoka.

The good things about taking taxis in Japan:
Taxi drivers are very unlikely to try to rip you off (unlike many other countries)

They are usually nicely dressed with a uniform and smart white gloves

The taxis are clean

They are reliable

They use meters

You can usually find them waiting outside train stations
The bad things about taking taxis in Japan:
They are expensive

Most taxi drivers don't speak English

It's difficult to find a taxi at busy periods

Taxi drivers often get lost

They may not want to stop for foreigners
Why do taxi drivers often get lost?
Because Japan has a weird system of house numbering. For example #1 may be far from #2 or #3. Often houses or buildings in a street will be numbered based on the order they were built instead of numerical order. This means your driver may need to drive around and around to find the correct place. Hint: if you know the telephone number of the hotel or restaurant you are going to the driver can probably put it into his SatNav. This should help him find the address more easily.
How much is a taxi in Fukuoka?
Probably like your country you will pay a fixed fare at the start of your journey and then additional fees:
¥600 for the first kilometer
Then additional fare depending on distance travelled:
¥250 for each additional kilometer
This means for a Fukuoka taxi you will pay:
¥1000 for 3KM
¥1500 for 5KM
¥3000 for 10KM
¥6000 for 20KM
¥8000 for 30KM
The cost for a taxi from Fukuoka Airport to Hakata Station is ¥1500.
Above costs are all approximate.
These fares are for standard 4-person taxis. Note that they don't have huge space for luggage. Four people with luggage may need two taxis. Larger 'jumbo' taxis are sometimes available for higher cost.
The fare will increase for waiting time or driving slowly in a traffic jam. You'll pay additional fees for things like ordering in advance or late-night hours. Toll fees will be added to your bill but you probably won't encounter tolls in trips around the city center.
You can use this taxi fare calculator to get an estimate of the taxi cost around Fukuoka.
Free to join: Kyushu Travel Facebook group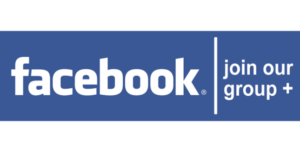 Be part of the Kyushu travel community. Ask questions if you're planning a trip. If you've been to Kyushu before (or live here now) share your knowledge, experience and photos so others can benefit. If you love Japan travel, this is the group for you. It's completely free of charge so join now and start planning your next Kyushu holiday.
Can I haggle the price?
No (this isn't Bali or Thailand).
How to get a taxi in Japan?
You can flag taxis down in Japan. Look out for a red light on top. This means the taxi is 'available' whereas green light means 'unavailable' (intuitively this seems the wrong way round, I know). If you prefer you can queue at a taxi rank instead of waiting for one to randomly pass by. If you want to take a taxi from your hotel you can ask the hotel staff to order one for you (better do this in advance). Be aware that because of the strict no-drink-and-drive laws here taxis can be hard to find at boozy times like Friday and Saturday nights.
How to get a taxi from Fukuoka Airport?
Taxis wait outside the international terminal at Fukuoka Airport. You can see them as you exit the arrival hall. Usually there are enough taxis but at busy periods you may need to wait. It's better you show the taxi driver the name of your hotel written in Japanese. You can get this information from your hotel website or Google Maps. From Fukuoka Airport to Hakata or Tenjin the taxi fare is ¥1,500 ~ ¥2,000.
Are there any taxi apps covering Fukuoka?
Try 'Japan Taxi'. You can download it for Android or iPhone. We've never used it so please let us know your experiences. Add your comment at the bottom of this page.
Free Sign-up: Kyushu Travel Newsletter
Be the first to know when Japan opens for tourism again. Learn about our latest tours and exclusive discounts. If you're serious about visiting Kyushu, this newsletter is for you.
Can I take a taxi tour?
Yes you can but don't expect the driver to speak English. The clue is in the name. The driver is a driver not a guide. For a 4-hour tour expect to pay around ¥50,000. The price depends on distance but it usually comes to about ¥10,000 per hour. This is for standard taxi with capacity for 4 passengers and space for some luggage (but not a lot). For larger vehicles the price is more expensive.
Contact us for a quote for a taxi sightseeing tour or long-distance taxi trip. Unfortunately we cannot help arrange short taxi trips within Fukuoka city (for example hotel to airport).
Renting a car in Japan
We help arrange a rental car for lots of our guests. In fact, it's more popular than train travel. There are a lot of advantages of renting a car. You can see a lot of places in a limited time. You have more freedom. You aren't restricted to timetables. Less planning is required for a journey. Kyushu may be a better place to rent a car than other parts of Japan. The travel distances are shorter. The roads are less crazy. The traffic jams are less. Also it's a more rural island. This means train coverage can be less extensive. There are though disadvantages of renting a car for your holiday. Some people might find self-driving less relaxing than travelling by train. Navigating may be a headache. Parking fees and the costs of tolls can soon add up. If you request Kyushu Journeys to plan your itinerary we will advise whether rental car or train is most suitable.
Japan rental car price quotation request
Complete this form for a no-obligation quote for renting a car in Japan. All cars will be automatic transmission and fitted with English-language car navigation system (GPS). Detailed booking procedure and Terms & Conditions will be sent together with your quotation.
How much does it cost to rent a minibus?
Really expensive. For a small bus you can expect to pay around ¥150,000 per day. That's just the fee for bus, driver and gasoline. You usually need to pay parking fees and toll road fees as additional cost. You also can't expect the driver to speak English or act as a guide. This is why most of our clients (60%) use rental car self-drive for their Kyushu trip. The remaining 40% use trains and bus. We only use bus for large groups.
Contact us for a quote for minibus sightseeing trip and/or long-distance minibus journey from A to B. Unfortunately we cannot help arrange short trips within Fukuoka city (for example hotel to airport).
Do taxis in Japan take credit cards?
These days most taxis (but not all) take payment by credit card. If you don't have any cash check your credit card is accepted before starting the trip. Also check if you only have a ¥10,000 note to pay with. Why is it taxi drivers worldwide never seem to have enough change?
Should I tip my taxi driver?
Whether you pay by cash or by card there is no need to tip. You can leave some small change if you pay by cash but it's not expected. The driver already earned his/her money with the hefty fare.
Anything else I should know?
The left-side back door opens and closes automatically. Don't do what most foreigners do and try and yank it open or closed.
Can I get Uber in Fukuoka?
You can't get Uber in Fukuoka. You can get Uber in Tokyo and some other Japanese cities but not in Fukuoka. That may (or may not) change soon. Watch this space. You can check which cities currently have Uber in Japan here.
Can I get Grab in Fukuoka?
Grab is similar to Uber. It's available in many countries in Asia but not in Japan. Anyway Grab recently bought Uber (South East Asia) so probably both won't continue to operate. The price will probably increase too, right? Watch this space.
We hope you found this information about taking a taxi in Fukuoka useful. If you have any extra tips, information or advice about Fukuoka taxis share it in the comments section below. If we got anything wrong let us know.