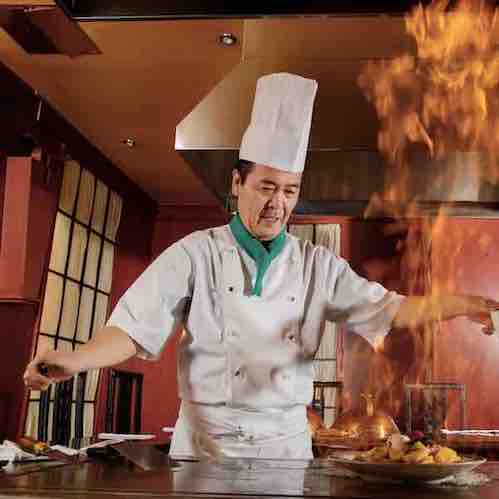 Relax and Unwind
Enjoy the comfort and service at exquisite ryokan hotels with the finest gourmet cuisine. Rejuvenate in toasty hot springs. Come back home from your trip feeling refreshed and revived.
Escape the Crowds
Visit Kyushu for a quieter and more peaceful trip. Ancient temples, cherry blossoms, autumn colours and scenic beauty.
Discover the Real Japan
Come with us and explore hidden festivals and backstreet restaurants. Discover a side of Japan that most visitors never see.
Kyushu Guided Tours 2020
Bad News: due to the Coronavirus issue we have cancelled our Cherry Blossom Tour (March 2020) and Hot-Spring Onsen Tour (May 2020)
Good News: we have just opened bookings for our unmissable Kyushu Autumn Tour (November 2020). It's a cost-effective guided tour with a focus on scenic beauty and Autumn leaves. Coronavirus risk-free booking! Details inside.
Kyushu Itinerary Planning
You want your own Kyushu itinerary to travel with friends or family. You're looking for advice from a specialist Kyushu travel agent.
You need help to overcome the language barrier. You want  restaurant and hotel recommendations, transport and travel advice. You want to visit the best places and do the best things. You want to avoid the tourist traps. You want tips from local experts.
You're busy living your life and you don't have time to plan. You just want to book your flights and enjoy your Kyushu tour.
If this sounds like you fill in the form below.
How it Works
First send us whatever plans you have about your trip. Perhaps you don't have any ideas yet just questions. That's fine too. We can help you decide when to come and how long to stay.
We'll give options of activities you can do, things you can see and food you can try. You choose how much you want to spend on hotels and how you want to travel. Tell us anything you've read about or seen on TV.
We put all this together and plan your itinerary. We'll give our suggestions too (ideas that only a Kyushu local knows). We'll consult with you as we plan your vacation.
We do all the time-consuming work, you just get ready to enjoy your trip.
How Much it Costs
The planning fee is ¥45,000 (currency converter here) for a one-week trip for up to 5 pax. It's an excellent deal because you just pay the fee once even if you are a couple, a family, or a group of friends. For longer trips or larger groups contact us for your quotation. The great thing is your hotels, transport and activities will be charged at cost price. This means that even after paying this planning fee you'll get a better deal than with other Kyushu travel agents. Think of all the time and hassle you'll be saving too!
Don't worry about sending your initial enquiries. You won't be charged anything until we've agreed to work together to plan your trip.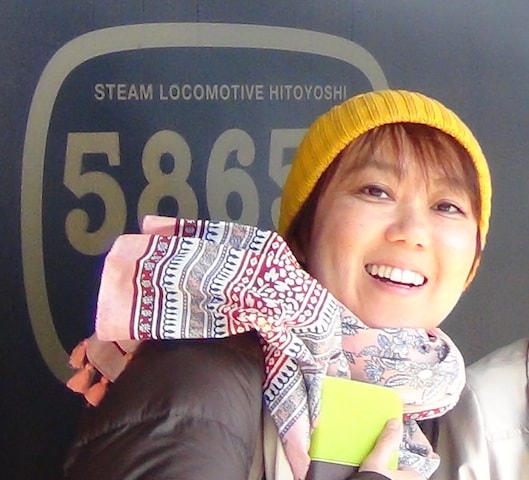 Owned and managed by a Kyushu local we want to help you find the real Japan and avoid the tourist traps. It's our mission to introduce you to our amazing island of Kyushu so you can tell the world.
We strive to operate at all times with honesty and integrity. Expect the highest levels of customer service, specialist local knowledge and unbiased advice.
Kyushu Journeys is a fully registered travel agent with all legal protections in place.
We are the Kyushu travel specialists.
Without your suggestions and planning, we would have just visited the big towns and missed the smaller destinations. You guys are great and provide excellent advice on travel in Kyushu. Keep up the great work you are doing!
Cindy & Nicholas Lowe (Malaysia)
Guided Kyushu tours we can arrange for small or large groups
North Kyushu ♦ All Kyushu ♦ Fukuoka ♦ Kyushu onsen ♦ Autumn leaves ♦ Cherry blossom ♦ Food ♦ Pottery ♦ History ♦ Catholic Christian ♦ Photography ♦ Investment ♦ Educational
Whatever your interest, send us a message to see if we can help. If we can't help we'll find someone who can.
Kyushu travel agent services available on request
Itinerary planning ♦ Tours ♦ Taxi, mini-bus and tour bus booking ♦ Rental car booking (with English language GPS) ♦ Guide booking ♦ Travel assistance ♦ Translation service ♦ Interpreting service ♦ Buyer support (ceramics, green tea, handicrafts and more) ♦ Land tour operator ♦ Concierge ♦ Hotel booking ♦ Train and bus timetable planning ♦ Problem solving ♦ Language assistance
For all your Kyushu travel needs, send us a message to see if we can help. If we can't help we'll find someone who can.
Simon and Mutsumi were attentive and knowledgeable. We benefited greatly from their insider experience. Thank you!
Grant Potter & family (Australia)
Your Kyushu Vacation Starts Here
Let us know as much or as little about your travel plans as you know yourself. We'll get right back with everything you need to know to start your Kyushu vacation.