Find your Zen of Health & Happiness
Escape the crowded cities, immerse yourself in nature and discover the joy of yoga. Enjoy healthy vegetarian temple food (called 'shojin ryori' in Japanese) and spend time with like-minded people. Give yourself permission to truly relax. Experience the serenity of a Buddhist temple in the traditional heart of Japan. Embark on a journey of self-discovery deep into the heart of yoga.

Yoga and Meditation
You are sincerely welcome whether you are a complete beginner or experienced yoga enthusiast. It's a wonderful opportunity to spend quality time with a patient and knowledgeable instructor. The doors of yoga and meditation will open wide. Ask questions, improve your technique and broaden your knowledge. Enjoy a gentle introduction to meditation or delve deeper. Little by little extend your personal meditation comfort zone. Quieten your chattering mind. Discover the subtle secrets of the yogi and start to unlock yourself.
Location and Access
The retreat will take place at the Genkozan Komyomitsuin Akashi Buddhist Temple in Sasaguri. The temple is surrounded by thick cedar forests and has been a resting place for pilgrims for many generations.
Despite this idyllic rural setting the temple is just 30 minutes from Fukuoka city on Kyushu island Japan. Fukuoka is an easily accessible transport hub with an international airport and bullet train station connecting all parts of Japan.
Healthiness
All activities will be outdoors or in a very well-ventilated room. We will practice social distancing of yoga mats (2 meters apart) and careful hand and equipment sanitising. Everyone is requested to wear a mask during times of close contact (optional during yoga and meditation) and all participants will have their temperature checked.
Dates
Friday 26 May 2023
To
Tuesday 30 May 2023
Due to the remote rural location you will be picked up from Fukuoka city (Kyushu island Japan) on the morning of 26 May and dropped back to Fukuoka city on the evening of 30 May.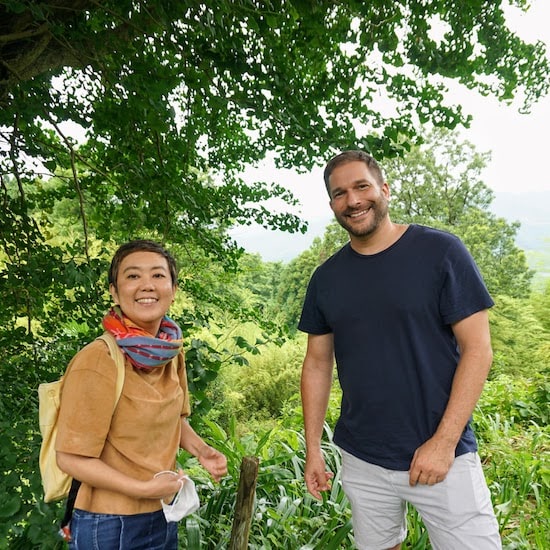 About Us
This yoga and meditation retreat was created by Roy as his passion-project and he will be your teacher. He is the founder and chief instructor of One Love Yoga Japan and a Sampoorna Yoga Senior Teacher. Roy studied (and later taught) with Shri Yogi Hari at his Ashram in Florida from 2009 to 2013. Roy is from the States but is now happily rooted in Japan. He lives here in Kyushu with his Japanese wife and is blessed with two wonderful sons.
All the boring bits (logistics, paperwork etc) are the responsibility of Kyushu Journeys. Owned and managed by Moo, a Kyushu local, we want to help you find the real Japan and avoid the tourist traps. It's our mission to introduce you to our amazing island of Kyushu so you can tell the world. We strive to operate at all times with honesty and integrity. We first met Roy when we joined his yoga class and feel it is a match made in heaven.
Kyushu Journeys is a fully registered Japanese travel agent with all legal protections in place.
Photos from Previous Retreat
Japan Yoga Retreat Schedule
FAQS
Read the most common questions here or send us a message. We are waiting for your questions about this yoga retreat on Japan's most amazing island.
WHAT ARE THE SLEEPING ARRANGEMENTS?
You and your family or friends can stay together in one room (shared room). This costs ¥27,500 per person.
If you prefer to stay alone in a room (private room) the price is ¥35,000.
All rooms are Japanese 'tatami' style. Futons, pillows, and sheets are provided.
WHAT IS THE FOOD ARRANGEMENT?
All food will be lovingly prepared 'shojin ryori' (traditional vegetarian Buddhist temple fare). It has been loved by passing pilgrims for many years. There are no flashy dishes; just homemade dishes with a sense of season. This dietary choice is done to create the best results for you to feel energized and clear during and after the retreat. There will be lots of healthy snacks and herbal teas available for you. You don't need to bring any food or drinks. Please inform us prior to booking if you have any specific dietary restrictions.
WHAT IS INCLUDED IN THE PRICE?
1-night stay in temple pilgrims' accommodation
Vegetarian meals
Yoga classes
Workshops
Meditation sessions
Campfire and forest hike (weather permitting!)
Drinking water, snacks & herbal tea
Unlimited fun, joy and laughter
WHAT IS STARBRIGHT CONCEPTS?
Our travel agency is Kyushu Journeys (Japan travel agent registration number 3-873) and our formal company name is Starbright Concepts. When you make your deposit by PayPal or bank transfer your payment will be made to Starbright Concepts and is fully protected under Japanese law.
DO I NEED TO HAVE DONE YOGA OR MEDITATION BEFORE?
No. We have had participants who are total beginners, as well as experienced yoga teachers.
DO I NEED TO UNDERSTAND ENGLISH?
Yes. At least a basic understanding will be needed. Yoga, meditation, and workshop instructions will be given in English only (though the teacher also speaks basic Japanese).
WHAT ARE THE COVID-19 PRECAUTIONS?
Fortunately, the pandemic levels in Japan (and especially here on Kyushu island) are very low compared to most countries. However, we will still take standard precautions that you would expect at any public function:
1. We are reducing the maximum attendance at the retreat to have plenty of space during our yoga and meditation sessions.
2. We will keep windows open to allow fresh air to circulate.
3. We will sterilize the equipment and space prior to the retreat, and each person will use the same equipment for the entire time.
4. We will wash hands before and after meals as a group.
5. Participants and facilitators will be required to stay home if they experience any fever or other symptoms.
DO I NEED TO BRING ANYTHING WITH ME?
Changes of clothes
A reusable drinking bottle
Basic toiletries and towels
Any medications you require
Small backpack for hiking
Hiking shoes or sneakers (they will get dirty!)
HOW DO I GET THERE?
By car or taxi: 30 minutes drive from Fukuoka city
By train: 20 minutes by train from Fukuoka city
Detailed transport instructions will be included in your welcome pack. If you are happy to give or receive a car-share please inform us at time of booking.
WHAT IS THE NEXT STEP?
Email us ([email protected]), complete the form below or send WhatsApp message (+81-90-8354-1194). Inform us how many participants want to join. Feel free to ask any other questions first. We look forward to welcoming you to this yoga and meditation retreat.
Are you Ready?
We can't guarantee that joining this retreat will change your life. In fact, it probably won't, right? Only you can do that. But with the love and support of your teacher, and new friends you make while here, you will be taking the first step to unlocking yourself and finding the secret of boundless joy. We all deserve to be happy and to reach our full potential. The first step starts here. We can welcome you in, but only you can open the door.

Happy Yogis (previous retreats)
I feel this experience absolutely opened the door to a regular meditation practice. It was very good and helpful. I…read more →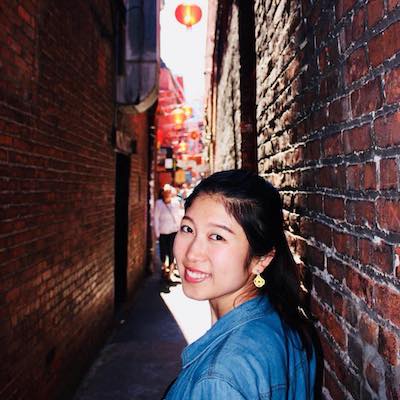 I loved it, absolutely great. The atmosphere was benevolent, with funny moments also, very very good meals, a lot of…read more →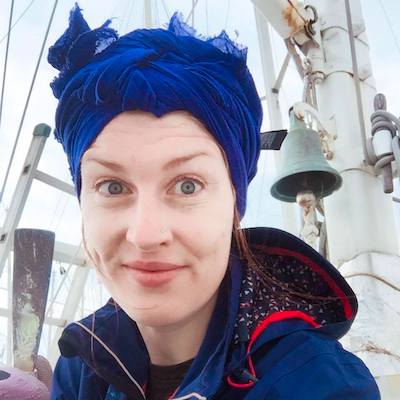 Extraordinary! For me, it was a very cool introduction to a "real" yoga class and offered me new thoughts and…read more →