Cherry blossom dates 2024 for Fukuoka and Kyushu
In Fukuoka cherry blossom is expected to bloom next year from the last week of March into the first few days of April. Full bloom is expected on March 29th 2024. The best time to see cherry blossom is usually the few days before and after full bloom. First bloom is expected on March 21st but at this time you will see only buds and a few flowers.
Down south of Kyushu in Kagoshima first bloom Sakura prediction is March 25th and full bloom on April 2nd. The southern parts of Kyushu almost always have cherry bloom blooming later than north Kyushu.
Please note these dates are for Kyushu only; other parts of Japan will have different cherry blossom flowering dates.
By the way, if you are wondering what 'sakura' means, it's simply Japanese for 'flowering cherry tree'.
Dates of Kyushu Cherry Blossom Tour 2024
Tuesday 26 March to Sunday 31 March 2024
Tour starts and ends in Fukuoka city. Twelve places available. Take a look at the itinerary, price, FAQ and photos. Input your name and email address in the form below to receive more information.
When is the best time to visit Kyushu for cherry blossom viewing?
This is the key question, right? We always tell our clients the best time to visit Kyushu for cherry blossom viewing is last week of March into the first week of April. This is our best-guess based on average historical data.
Detail of spots around Kyushu
If you want super-detailed information you can find blooming predictions for dozens of individual spots around Kyushu. Honestly speaking, you might just drive yourself crazy with detail. Perhaps it's better just to hope, pray and be lucky.
Where are the best Kyushu sakura spots?
Check the video ?? All photos taken by us as we travelled around Kyushu hunting for the very best cherry blossom spots.
South Kyushu vs North Kyushu blooming dates
The cherry trees in South Kyushu bloom later than those in North Kyushu. On average the blooming dates for Kagoshima (on the southern tip of Kyushu) are three days later than Fukuoka in the north. Our Cherry Blossom tour focuses on North Kyushu so you'll get the chance to experience the stunning scenery of Oita and Kumamoto prefectures.
Discover More: Kyushu trips, pics and videos
First bloom vs Full bloom
Cherry blossom predictions include date of 'first bloom' (開花) and date of 'full bloom' (満開). The date of first bloom is the first day on which 5 or 6 buds open on official observation trees. The date of full bloom is the first day on which 80% or more buds open on official observation trees. You may be wondering what are 'official observation trees'? These are trees from 1,000 designated locations around Japan. They are used every year and so allow easy comparison from one year to the next.
Free Sign-up: Kyushu Travel Newsletter
Get the latest updates about Japan tourism coronavirus restrictions. Learn about our latest tours and exclusive discounts. If you're serious about visiting Kyushu, this newsletter is for you.
Average full bloom dates in Kyushu
These are the average full bloom dates over the last 40 years:
Fukuoka: 01 April
Kumamoto: 01 April
Miyazaki: 02 April
Saga: 03 April
Oita: 03 April
Nagasaki: 03 April
Kagoshima: 04 April
But WAIT! Compare the average full bloom dates above (last 40 years) to the data below (last 10 years):
Fukuoka: 29 March (40 year average 01 April)
Kumamoto: 31 March(40 year average 01 April)
Miyazaki: 01 April(40 year average 02 April)
Saga: 31 March (40 year average 03 April)
Oita: Oita 03 April(40 year average 03 April)
Nagasaki: 31 March(40 year average 03 April)
Kagoshima: 05 April (40 year average 04 April)
Can you see the pattern? It seems the sakura blooming dates in Kyushu are getting earlier. The only exceptions are Oita Prefecture (which has lots of mountains) and Kagoshima (in the very south of Kyushu).
Curious ? Is it caused by Global Warming? I don't know.
For the most recent data we noted in 2023 Fukuoka cherry blossom was 4 to 5 days earlier than the historical average however Kagoshima dates were similar to the historical average. In 2022 the cherry blossom "first bloom" in Fukuoka was March 17 (5 days earlier than historical average) and full bloom was March 27 (4 days earlier than average).
Free to join: Kyushu Travel Facebook group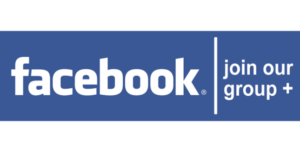 Be part of the Kyushu travel community. Ask questions if you're planning a trip. If you've been to Kyushu before (or live here now) share your knowledge, experience and photos so others can benefit. If you love Japan travel, this is the group for you. It's completely free of charge so join now and start planning your next Kyushu holiday.
Reliability of predictions
Predicting blooming dates is very difficult. The earlier the prediction is released, the more incorrect it is likely to be. We usually get the first predictions in January. On average these early predictions miss the actual blooming dates by four days. Even predictions just two weeks before are wrong by an average of two days.
How are blooming predictions made?
The predictions are based on the temperatures in autumn the previous year, winter temperatures and cherry tree growth in spring. This information is compared to the many years previous data to produce the forecasts. It's an art, not a science, which is why the forecast aren't completely accurate. Sudden last-minute temperature changes also have an effect. Finally, don't forget that strong wind and heavy rain can destroy the petals in an instant.
Cherry blossom predictions are unofficial
In years gone by the Japan Meteorological Office issued official predictions. However they stopped doing this in 2009. The predictions these days are made by commercial companies. Two of the most well-known are Japan Meteorological Corporation and Sakura Weathermap. Unfortunately the predictions by each company differ by some days. You know why? Because in the end, cherry blossom prediction is an art and not a science.
Can you guarantee cherry blossom viewing?
There are no guarantees. We all rely on the mood of Mother Nature. Some years are average, some years early and some are late. The earliest first bloom in Kyushu was 13 March in 2009 (Update: that record was beaten in 2021 with blooming on 12 March). The latest record of first bloom Kyushu was 06 April in 1962. You see? Blooming dates can be weeks apart depending on the whims of nature.
Tips to see cherry blossom bloom
Come as long as possible! Of course we all wish we could but most of us have time and money limits. However if you can stay for two weeks you will almost certainly see the sakura bloom.
Plan your itinerary to include places with different species of cherry tree.
Visit north and south Kyushu. The wider geographical area, the higher your chances to see the cherry blossoms bloom.
Visit the last week of March and the first few days of April. On an average years this will be the most likely dates to see the cherry trees in full bloom.
Be Lucky! No matter how well you plan, you'll still need some luck.
Bonus Tip: visit with hope but not expectation. Kyushu is still an amazing place with cherry blossoms or without. After all said and done, if you see them you see them. If you don't, you don't. Don't let these small pink flowers become an obsession. If your timing isn't right don't let it ruin your trip.
Late booking warning
Don't wait to see the latest predictions. Hotels and flights book up quickly in spring. The longer you leave it the more expensive things become. Every year we have clients contact us last minute. Most can't come because flights become extraordinarily expensive.
How can I get latest Kyushu cherry blossom dates?
There are around 10 predictions released from January through to April. We'll release each update on our Facebook page. These updates are based on actual measurements of local conditions. Any predictions released prior to January 2024 are forecasts based on historical blooming data. Our predictions for Kyushu cherry blossom are based on first bloom and full bloom dates of more than 100 years data!
Need help planning a cherry blossom trip to Kyushu?
Email to [email protected] or complete our contact form. Tell us how many people plan to travel and we'll reply with all the details you need. If you're super-excited to get started just click the WhatsApp icon below and message or call right now!
Have any questions about Kyushu cherry blossom viewing?
Ask your question in the comment section below. We'll be happy to help.