We know the best Autumn leaves spots in Kyushu. Join our guided Autumn package tour and see them for yourself.
It's a cost-effective tour with an English-speaking guide and private tour bus. Contact us to request full details, price and itinerary or read the tour FAQ. Book with confidence with an all-in-one price (no hidden extras). Limited places available.
Update: Due to coronavirus (COVID-19) travel uncertainty we are taking bookings with no deposit required. If you decide to cancel later there will be nothing for you to pay.
Note: if you prefer a non-guided private trip (self-drive or travel by train) contact us and we'll send you details of our customised trip planning service.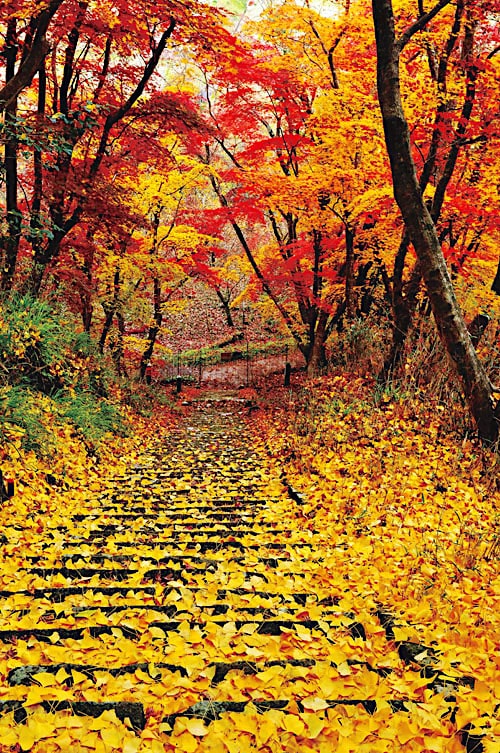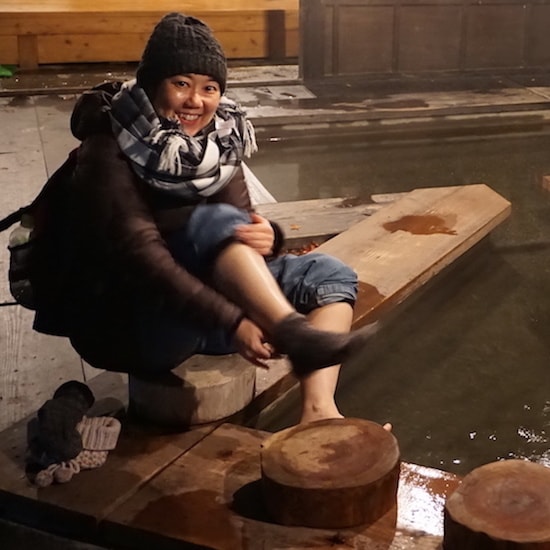 Owned and managed by a Kyushu local we want to help you find the real Japan and avoid the tourist traps. It's our mission to introduce you to our amazing island of Kyushu so you can tell the world.
We strive to operate at all times with honesty and integrity. Expect the highest levels of customer service and expert local knowledge.
Kyushu Journeys is a fully registered travel agent with all legal protections in place.
We are proud to bring you this unique and memorable Kyushu Autumn Tour 2021.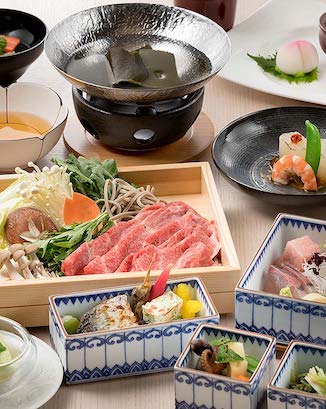 Take the chance to enjoy Kyushu's best wagyu beef.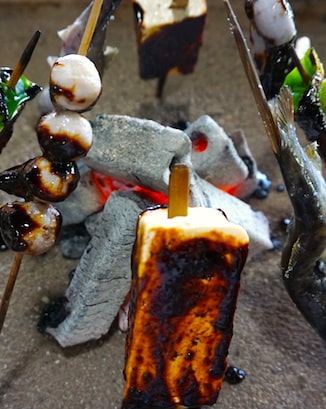 Traditional 'samurai' style charcoal BBQ lunch.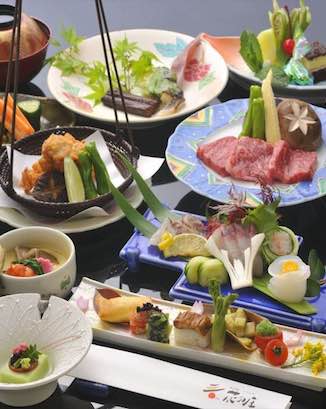 Eat like a king with unforgettable 'kaiseki' dinners.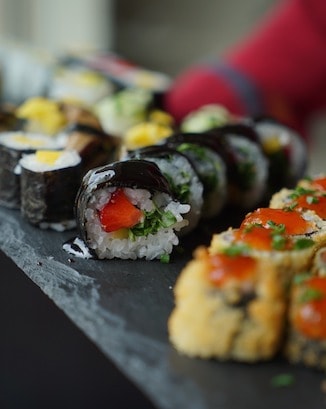 Freshest sushi direct from the fishermen.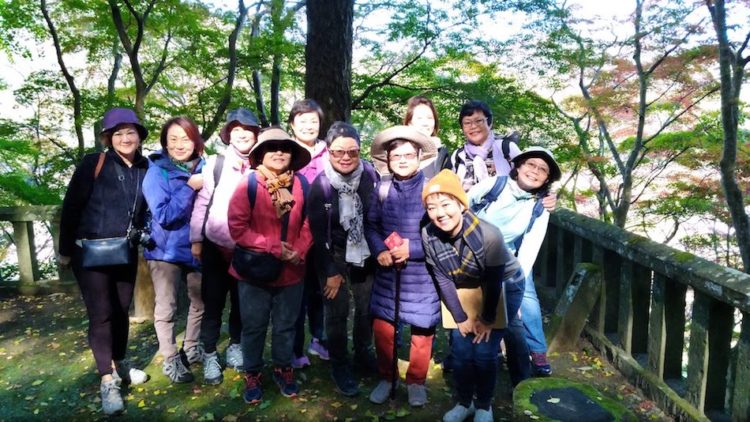 PREVIOUS TOUR
WORDS & PICS
Thank you very much for a wonderful and memorable tour. We thoroughly enjoyed it all. You took great care of us!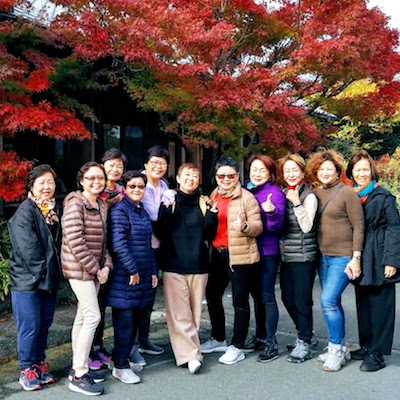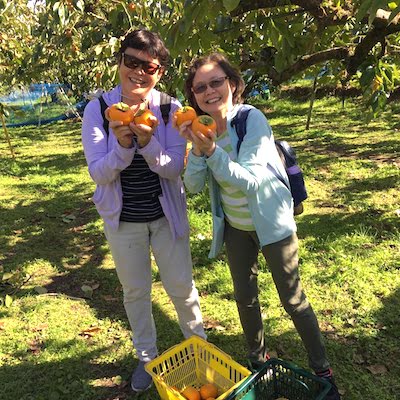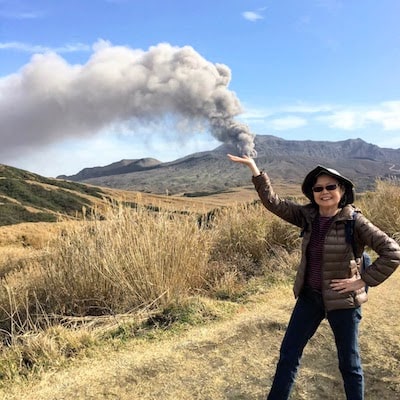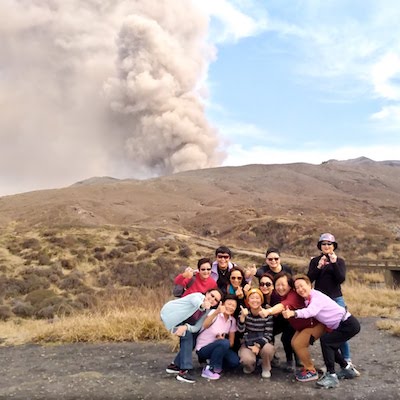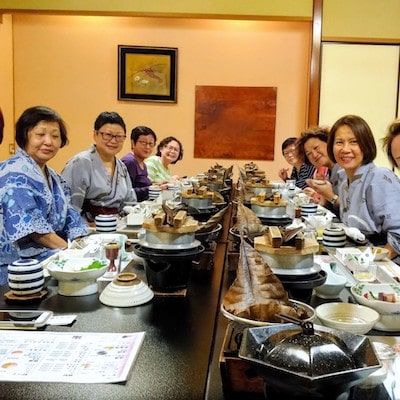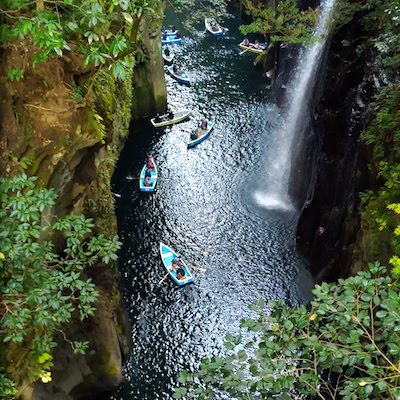 FAQS
Read the most common questions here or send us a message. We are waiting for your questions about our Kyushu Autumn Tour 2021.
WHY BOOK A TOUR WITH KYUSHU JOURNEYS?
Because we're Kyushu's biggest fans! We live in Kyushu, our company is owned and managed by a Kyushu local and we only run Kyushu tours (we don't run tours to other parts of Japan). Arranging Kyushu travel is our full-time business. We are the Kyushu travel specialists.
HOW ABOUT CORONAVIRUS SITUATION?
Due to coronavirus (COVID-19) travel uncertainty we are taking bookings with no deposit required. If you decide to cancel later there will be nothing for you to pay.
WHAT IS THE DETAILED ITINERARY?
Contact us to request detailed itinerary, price, inclusions, exclusions and booking conditions. Feel free to ask any other questions about this tour.
ARE THE DATES AND ITINERARY FIXED?
This is a sample tour. The first person to book can request changes to the dates and itinerary. After the first person has booked, the dates and itinerary cannot be changed. Please note however Autumn foliage has a limited date range. Send us a message with your requests or questions.
WHAT KIND OF ACCOMMODATION WILL I STAY?
You will stay in a mix of clean and comfortable city hotels and traditional Japanese ryokan inns with onsen baths. In the city hotels you will be sleeping in Western beds. In the Japanese ryokan inns you will be sleeping in a mix of Western beds and traditional Japanese-style futon beds on tatami mat flooring. 
WHAT KIND OF FOOD CAN I EXPECT ON THIS TOUR?
Your trip planner is a passionate foodie. She has carefully selected every eatery to highlight the quality cuisine that Kyushu is so famous for throughout Japan. If you have any dietary restriction please ask us about alternatives available before booking your tour.
WHAT IS ONSEN (HOT-SPING) BATHING?
Kyushu is known as 'Onsen Island' so we have included some quality onsen on this tour. An onsen is a bathing pool using water from natural hot-springs. It's a wonderful pleasure with many health benefits. As nudity is required, onsen bathing is usually sex-segregated with males in one public bath and females in a different public bath. If you feel uncomfortable being naked you can skip this activity and relax in your room instead. For the first onsen experience we have chosen a ryokan with sex-segregated public baths and also private baths. This means you can bathe in privacy with your loved ones (same sex or opposite sex) in the private baths. Please note the private baths are first-come first-served so availability cannot be guaranteed. Feel free to contact us with any questions you have about onsen bathing.
HOW WILL I TRAVEL AROUND?
Comfortable private bus throughout the tour.
HOW MANY PEOPLE CAN JOIN THIS TOUR?
We want this to be a small group intimate tour. Maximum participants will be 12 pax plus any children sharing a room with their parents.
IS THIS TOUR SUITABLE FOR SENIORS?
Yes it is. You will be travelling by private tour bus and accompanied at all times by an English-speaking tour leader. There are no long hikes on this tour but of course you will need to walk around various attractions. There will be some non-paved paths and steps to climb (especially in shrines or temples). It will be no problem if you prefer to skip any activity and wait for the group on the bus or in a seated area.
IS THIS TOUR SUITABLE FOR CHILDREN?
These are adult tours with no activities for children. We welcome all participants aged 12 years or older. However if you have a group of 10 or more we can run a private tour for you. On a private tour children of any age can join.
CAN YOU RUN A PRIVATE TOUR?
Yes we can. Contact us and we can have an initial chat. We have several options for couples or private groups of family or friends.
WHAT IS THE NEXT STEP?
Inform us how many participants may join the tour. We will block your place(s) and send detailed itinerary and Terms & Conditions. Feel free to ask any other questions first. We look forward to welcoming you to our wonderful island of Kyushu.