Sakura extravaganza!

Japanese Garden

Volcano excursion
Hot-spring onsen

Unique dolls festival

Ancient shrine
Sake brewery tour

Hot sand bathing

Bullet-train rides
Riverside strolls

Famous viewpoints

Sakura night festival
KYUSHU

CHERRY BLOSSOM
TOUR
2019
We know the best cherry blossom spots. Join our guided package tour and see them for yourself. It's a cost-effective tour combining JR Kyushu trains and a private tour bus. There's no more convenient way to see the best of Kyushu in Spring. Book with confidence with an all-in-one price (no hidden extras). Limited places available.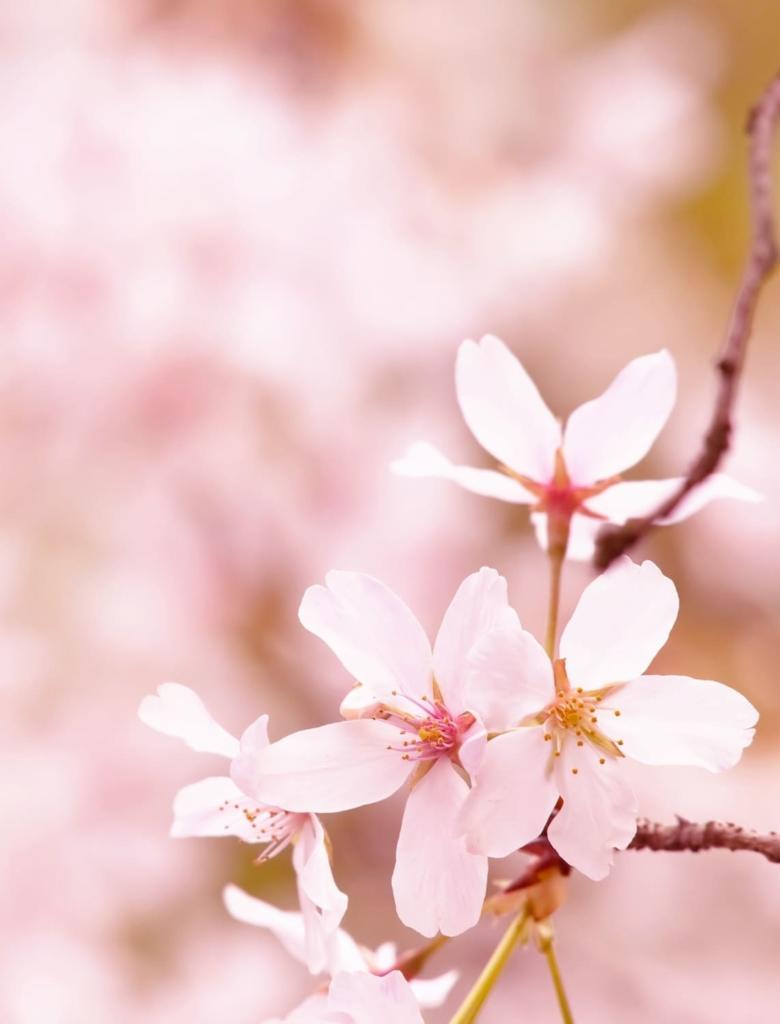 Day 1 (March 28)
Meet your tour leader in Fukuoka then head south to Kagoshima. Enjoy one of the most spectacular Japanese Gardens in the country. It's especially beautiful during sakura (cherry blossom) season. Lunch at a traditional Japanese restaurant. Late afternoon stroll along the river bank to enjoy the riverside cherry blossoms. Take in the evening view at one Kyushu's most spectacular night view spots. Experience Kagoshima's famed 'Kurobuta' pork with a shabu-shabu dinner. Free time to explore the shopping and nightlife area.
Overnight in Kagoshima
Day 2 (March 29)
Take a ferry and enjoy spectacular views of Sakurajima. It's Japan's most active volcano so don't be surprised if there's a gentle rain of ash! Enjoy the freshest sushi for lunch. Take a tour of Ibusuki including one of Japan's cutest railway stations! Enjoy your first onsen (natural hot spring bath) in your ryokan (traditional Japanese hotel). Sweat out those toxins at Ibusuki's famous hot sand bath and get one of the most unique selfies of your trip. Experience your first unforgettable kaiseki-ryori (traditional Japanese multi-course dinner). Don't forget your camera because each course is beautifully presented.
Overnight in Ibusuki
Day 3 (March 30)
A trip to Japan isn't complete without an eki-ben (packed lunchbox for a train journey). Enjoy yours on the train to Kurume city. Kurume is known as the "common mans' food capital" of Japan. It has the highest number of yakitori restaurants per capita in the country, produces prize-winning saké and claims the best ramen in Japan! Take a tour and tasting at a saké brewery before enjoying your yakitori dinner (grilled skewers of meat and veggies) . After you're done with all that eating burn off a few calories strolling the riverbank lined with sakura trees.
Overnight in Kurume
Day 4 (March 31)
First stop is Hita. It's known as 'Little Kyoto' and still retains the old world charm long lost in Japan's big cities. Your timing is perfect for the final day of one of Kyushu's most charming events; the display around town of Hina Matsuri dolls. For lunch enjoy Hita's signature dish of river eel. Move to Yufuin, one of Kyushu's most scenic and popular onsen (hot spring spa) towns. Stroll the many boutiques, galleries and cafes around town. Take a healthy walk to picturesque Kinrinko Lake and enjoy the cherry blossom views along the riverbank. In your ryokan enjoy another onsen soak and multi-course kaiseki feast!
Overnight in Yufuin
Day 5 (April 01)
On the way back to Fukuoka stop at Dazaifu, a small town established in the 7th century. The main shrine there is dedicated to the god of education and there's no better place to pray for success in exams! Buy a lucky charm from one of the many fascinating souvenir shops. Choose your own Free and Easy lunch. For dinner enjoy Fukuoka's most famous dish – a bowl of steaming Hakata ramen – in one of the cozy street-side 'yatai' food stalls. The final group event of your tour is one of the best: take a trip to see the ruins of Fukuoka Castle. They are lit up at night to showcase the flowers from 1,000 cherry trees. Stroll amongst the ruins, browse the traditional stalls and soak up the festive atmosphere.
Overnight in Fukuoka city
Day 6 (April 02)
After breakfast enjoy a Free 'n' Easy day in Fukuoka. This is your chance to shop, eat and enjoy Fukuoka's famed nightlife. Look out for the many duty-free deals.
Overnight in Fukuoka city
Day 7 (April 03)
Check out after breakfast in your hotel. The tour is ended but the photos and memories remain.
Overnight in Home Sweet Home
Accommodation (6-nights) with breakfast
Lunch x 4, Dinner x 5
All transport (except Free 'n' Easy day)
All tours and entrance fees as mentioned
English-speaking tour leader
¥ 299,000 (Japanese Yen)
Get 10% Discount for trips booked before January 31!
Price is per person based on two people sharing a room. For a single traveller staying in a room alone the price is ¥369,000.
Flights
Meals & transport on Free 'n' Easy day
Tour leader on Free 'n' Easy day
Lunch on Day 5
Alcohol and snacks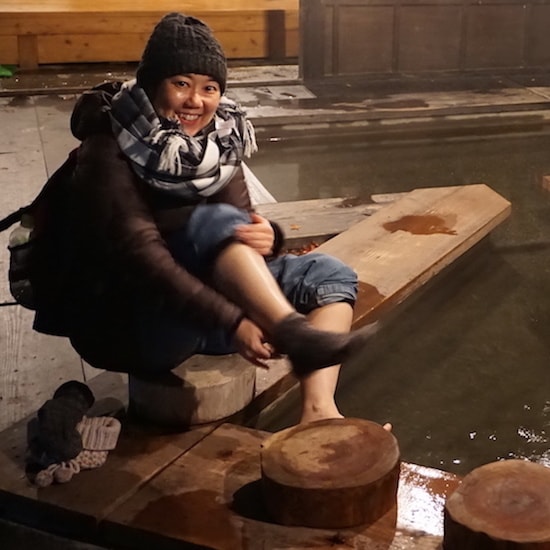 Owned and managed by a Kyushu local we want to enable you to find the real Japan and avoid the tourist traps. It's our pleasure and privilege to introduce you to Kyushu.
This tour offers the rare opportunity to be guided personally by Kyushu Journeys founder and chief itinerary planner (Moo). She's a Kyushu local and a big foodie!
Expect the highest levels of customer service, local expertise and the most detailed planning arrangements.
Kyushu Journeys is a fully registered travel agent with all legal protections in place. For this tour we are proud to be co-operating with Japanese travel agent Leisure Travel. This allows us to take advantage of Leisure Travel's hotel buying power to help keep your tour price down.
This tour is a foodie's dream! Amongst all of Japan's islands there's nowhere more renowned for its food. We've carefully selected each meal to showcase the culinary delights of Kyushu. The itinerary includes two kaiseki meals. These multi-course meals are the pride of Japanese cuisine and the highlight of you culinary adventure. Get your taste buds ready!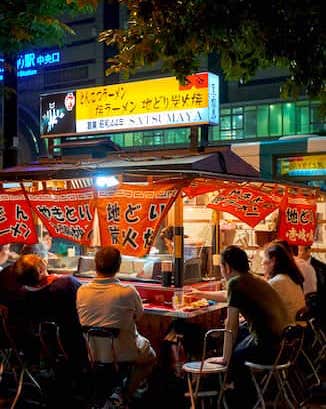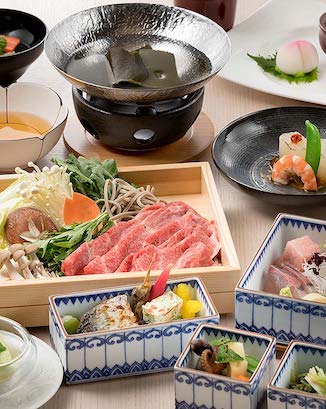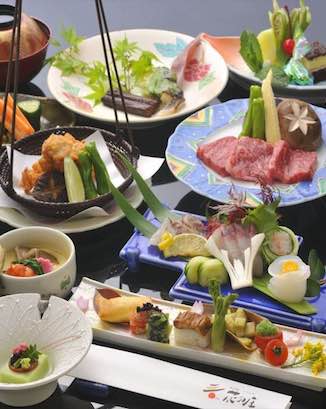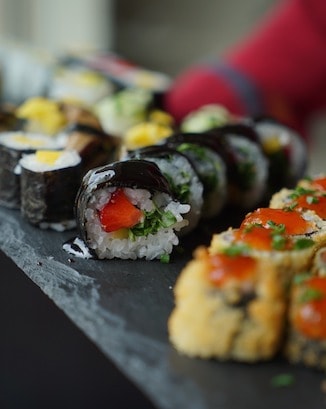 'Yatai' food stalls

Sake tasting
Wagyu beef

Delightful Eki-ben!
Kaiseki dinners

Tonkotsu Ramen
Sushi & Yakitori

Eel & Shabu-shabu

TAKE A LOOK WHAT
CLIENTS SAY
We felt blessed to see so many sakura bloom. The huge old cherry tree was the highlight but we saw so much. We couldn't have asked for a better planned trip!
Wendy and Simon Ainsworth
(Singapore) March 2018
You guys are great and provided excellent service on our trip to Kyushu. Keep up the great work you are doing!
Cindy & Nicholas Lowe
(Malaysia) May 2018
Simon and Mutsumi were attentive and knowledgeable. Despite having been to Japan many times we benefited greatly from their insider experience. Thank you!
Karin Potter & family
(Australia) July 2018
FAQS
Read the most common questions here or send us a message. We are waiting for your questions.
HOW WILL I TRAVEL AROUND?
You will travel by train (including shinkansen bullet train where available) and private tour bus for longer distances. Shorter trips will be by taxi. We will use subway for travelling around Fukuoka city to avoid the traffic. All transport costs (except the Free 'n' Easy day) are included in the package price.  The price of your tour already includes train seat reservation fees. Seat reservations is a great advantage of this tour because most trains can't be booked from outside Japan. It's especially important during the busy travel period around cherry blossom season.
HOW MANY PEOPLE ON THE TOUR?
This package tour is guaranteed to run with at least 6 participants. The maximum number joining the trip will be 16 people (8 rooms). There may be a few extra small kids joining their parents in the same room.
IS THE TOUR GUARANTEED TO RUN
The tour is guaranteed to run when six people are confirmed. Based on our experience we are expecting this trip to be heavily oversubscribed. Please make your booking as soon as possible to avoid disappointment. In the very unlikely event that you sign up for the tour but it doesn't run we will give you a special 50% discount from our customised trip planning fee. This means whatever happens you cannot lose and can book your flights with confidence.
WILL I SEE CHERRY BLOSSOM?
We timed this trip based on our years of data of cherry blossom blooming dates and the latest predictions. The itinerary covers both North and South Kyushu to increase the range of sakura blooming dates. However we cannot guarantee Mother Nature. In the unlikely event the sakura blossoms bloom earlier or later than expected you will still have an amazing experience on this tour.
WHAT KIND OF ACCOMMODATION WILL I STAY?
Accommodation will be a mix of quality Japanese and Western 3* or higher hotels. Two nights will be in ryokan (traditional Japanese Inns) with onsen hot-spring baths. Most nights you will sleep in beds. One night you will get to experience a  futon (traditional Japanese mattress) on a tatami straw mat floor.
CAN MY KIDS STAY IN MY ROOM?
Anyone 12 years or older will have their own bed and pay the standard tour price. For children under 12 let us know how old they will be at the time of the tour. Then we can inform you price and sleeping arrangement.
WHERE DOES THE TOUR START AND END?
The meeting point is Hakata Station in central Fukuoka at 10AM on March 28. The tour ends when you check out the hotel in central Fukuoka on the morning of April 03.
WHAT ARE PAYMENT AND CANCELLATION TERMS?
Payment terms
To secure your place  20% deposit is required (first-come-first-served, limited places available). The 80% balance is due latest 30 days before departure.
Cancellation terms
90 days before: no cancellation charge
89 – 30 days before: 20% cancellation charge
29 – 8 days before: 30% cancellation charge
7 – 2 days before: 40% cancellation charge
1 day before: 50% cancellation charge
On the day or no-show: 100% cancellation charge
We suggest you purchase travel insurance before making payment in case you need to cancel for any unexpected reason.
CHERRY BLOSSOM TOUR




APPLY HERE

 OR ASK ANY QUESTION