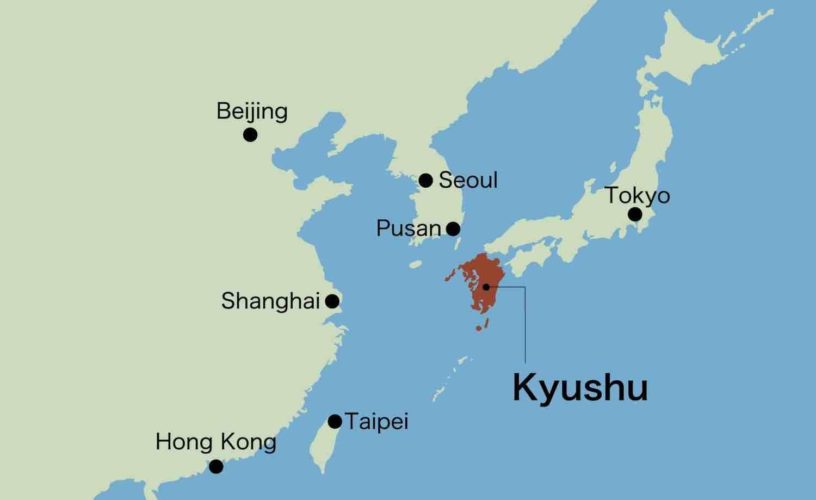 2019 World Women's Handball Championship: fixtures, venues, maps, stadiums and transport
The 2019 World Women's Handball Championship is coming to Japan. If you are a participant or supporter you'll be visiting Kyushu. All matches will be held in Kumamoto city in Kyushu from 30 November to 15 December 2019. You can fly directly into Fukuoka International Airport. From Fukuoka it's just 45 minutes by shinkanen (bullet train) to Kumamoto.
One of Japan's four main islands, Kyushu is a favourite tourist destination:
Largely untouched by modern city development and western tourism, Kyushu retains olden authenticity. Its appeal is in the natural beauty; hot springs, gorges, volcanic mountains. There is a slowness here, long ago lost in Tokyo, Yokohama and Osaka.

Escape Magazine
As Kyushu's leading travel agent for English-speaking visitors we look forward to welcoming you. See how how we can help. Read on for more info about the 2019 World Women's Handball Championship. Discover what you can see and do on our amazing island of Kyushu. Get practical info for your Kyushu trip.
Fixtures
Not yet decided. The only teams sure to attend are Japan (as hosts) and France (as current champions). Other qualifying teams will be decided between now and June 2019.
Follow our Facebook or Twitter feeds to be the first to know about the fixtures and schedule for the 2019 World Women's Handball Championship.
Host City
All matches will be played in Kumamoto.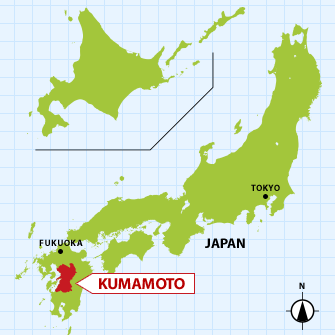 Useful info for your Kyushu trip
If we missed anything ask your question in the comments section at the bottom of this page.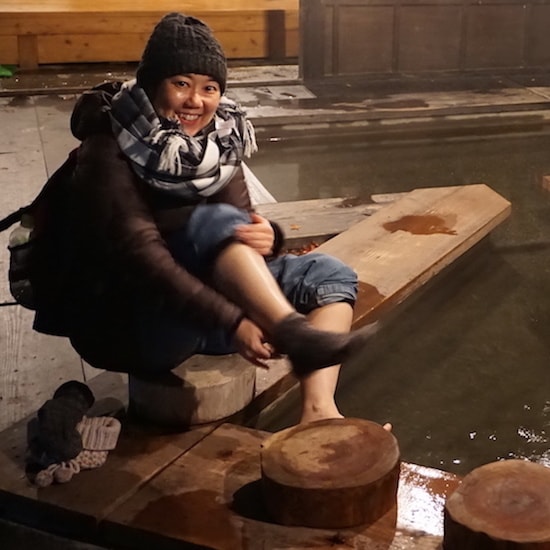 About Me
Hi! I'm Moo and this is my travel agent! I'm a Kyushu local, traveller and foodie. Come to Kyushu and let me help you find the real Japan. I'll be your travel planner and I'll show you the best Kyushu has to offer. I want you to fall in love with my little island and then tell all the world about it.
About my Travel Agency
At Kyushu Journeys we strive to operate at all times with honesty and integrity. We won't be driven by industry discounts or commissions. That's why we charge everything at cost price and simply add a clear and transparent planning fee.
Expect the highest levels of customer service, specialist local knowledge and unbiased advice.
Kyushu Journeys is a fully registered travel agent with all legal protections in place.
How can we help you?
You can't come all this way and just watch handball. There's so much to see and do here. 
Let us plan your itinerary on Kyushu
You'll need to source your match tickets yourself (see 'ticketing information' above)
After that, we can:
Book hotels to match your budget 
Plan your transport (choose self-drive or travel by trains) 
Make your sightseeing arrangements (best things to do, places to go, sights to see)
It means we do all the work, you have all the fun! Just source your match tickets, get yourself to Kyushu, then we do the all the rest. We'll help you maximise your time on Kyushu. No need to waste time between matches. We'll make sure you see the best of Kyushu while you are here.
Take the chance to explore Japan's most amazing island



Things to do in Kyushu
Bursting with history, natural hot springs, active volcanoes, breathtaking mountainous views and some of the most hospital people in the country, Kyushu is a breath of fresh air from the hustle and bustle of Tokyo and Kyoto.

Katrina Turrill
Travel writer
The great thing is that Kyushu is pretty small so it's easy to get around sightseeing. The railway system in Japan is second to none. If you prefer to be in control you can rent a car or scooter and self-drive. We drive on the left here too (apologies to our friends from Europe and the States).
Don't miss the chance to try an onsen while you are here
Kyushu isn't nicknamed 'Onsen Island' for nothing. It's a natural hot-spring spa and there's no better way to relax and unwind. Learn what it's all about on our onsen introduction page.
Do onsen inside a traditional Japanese hotel (ryokan) for the ultimate experience
The service you can expect at ryokan is legendary. The kaiseki-ryori (traditional multi-course cuisine) is exceptional. Round it all off with a good night's sleep on a futon bed in a straw tatami-floored room. It's hard to imagine a more uniquely Japanese way to spend 24 hours. Read about our Kumamoto and Oita road trip to see what a stay in a ryokan is all about.
Visit one of Kyushu's famed pottery villages.
Many of the kilns have been continuously in production for 100's of years. They have served Kings, Emperors and feudal lords. Now you can pick up a plate, a bowl or a mug. The famed blue and white of Arita-ware is exported worldwide and is a byname for ceramic quality. See how they are made and pick up a bargain. Pass by the Kyushu Ceramic Museum and enjoy a cake in the cafe served on a 250 year-old plate. Check our recent road trip to Kyushu's pottery villages to see if it's the kind of trip you fancy.
Explore the Sea of Clouds at Kyushu's most scenic gorge.
What exquisite timing you have! This wonder of nature is seen from mid-September to November at the breathtaking Takachiho gorge. Climb above the clouds, hike around and row a boat in Kyushu's most scenic region. In fact it's almost exactly halfway between the stadiums of Oita and Kumamoto.
Delve into Japan's rich and fascinating culture.
Marvel at the intricate beauty of exquisite Japanese Gardens. Stroll around 1,000 year-old temples, ancient castles and lively shrines. Watch a centuries old traditional dance. Take the chance to experience prize-winning Wagyu beef. Enjoy sushi the way it's meant to be. Grab a bowl of Fukuoka's famed pork-broth ramen at a riverside food stall. Raise a glass of one of Kyushu's award-winning sakés.



We hope you found this information about the 2019 World Women's Handball Championship  useful. If you have any general questions leave them below in the comments section. I'm on the ground here and will be happy to help. If you want us to plan your Kyushu itinerary get in touch now.