It's so much fun in summer in Japan. This is the season to get out and explore Japan's ancient towns, hidden shrines and fascinating castles. Head to the beach for a splash and gorge on seafood. Don't miss the BBQs, the summer festivals and evening firework extravaganzas. Beat the heat with chilled soba noodles, iced oysters and rooftop beers under the stars.
Enjoy the fun of summer away from the crowds and the big cities.

Head to the idyllic island of Kyushu. Get off the tourist trail and find the real Japan.
Take the headache out of planning with our unique and inexpensive trip planning service.

Discover how a relaxing holiday in Kyushu is just a few emails away. Get started right now or read on for details and FAQ.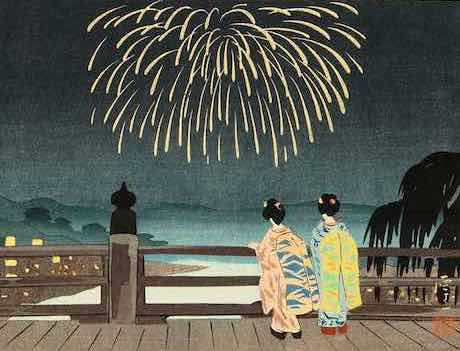 The short summer night
The dream and real
Are same things
Takahama Kyoshi (高浜 虚子)
1874 – 1959
About Kyushu
Discover the essence of Japan.
One of Japan's four main islands, Kyushu has a pleasant climate and a warm, hospitable people. It's long been famed for its food, its hot-spring spas and the beauty of its nature. There's so much to see and do.
Enjoy one of the world's most fascinating and ancient cultures. Marvel at the intricate beauty of exquisite Japanese Gardens. Stroll around 1,000 year-old temples, ancient castles and lively shrines.
Live the healthy life. Enjoy the highest quality sushi, seafood and hand-reared Wagyu beef. Breathe the country air on scenic walks. Relax and rejuvenate at traditional Japanese ryokan inns. Soak in their healing onsen spas. Unwind at the beach.
Give yourself a treat. Raise a glass of one of Kyushu's award-winning sakés. Cool down with a premium beer. Savor the very finest of Japan's green teas.
Kyushu is a remarkable destination.
A hand-crafted journey here is one you'll never forget.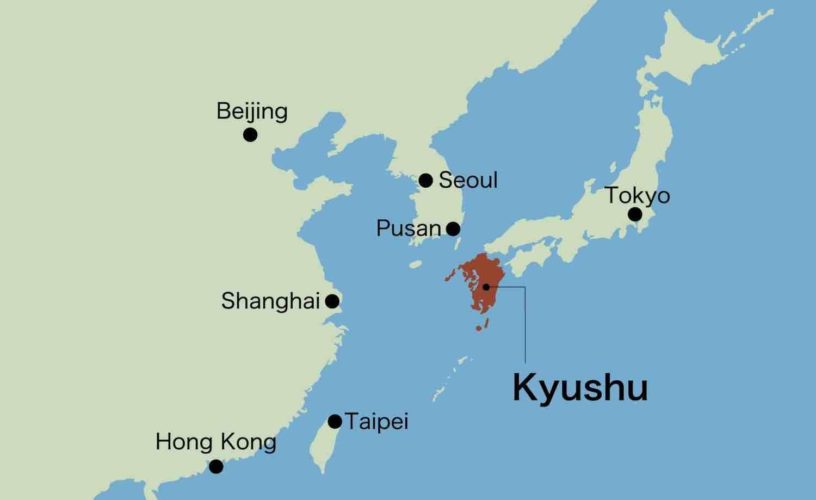 Kyushu Activities
Summer festivals
Ancient temples
Medieval castles
Bubbling volcanos
Kimono selfies
Lively shrines
Hot-spring spas
Traditional dance
Morning markets
Rural villages
Brewery tours
Nature escapes
Japanese inns
Watersport games
Countryside hikes
Pottery kilns
Primordial forests
Amazing cuisine
A Trip Planning Service designed with you in mind
We launched our unique trip planning service because we know how busy you are. Let us do all the work. You just need to sign up and in a few emails your trip will be ready.
Forget the hassle of comparing hotels. We'll suggest accommodation to suit your budget. Don't worry about trying to navigate the train schedules. We'll check the timetables and plan your transport for the whole trip. Trust our local knowledge to recommend the best places to go and things to do. Learn where the locals eat. Work with us and bust right through the language barrier.
We put in the hours to plan a customised itinerary from start to end. You just need to book your flights and enjoy your trip.
Contact us to get started or read on for more info.
Without your suggestions and planning, we would have just visited the big towns and missed the smaller destinations. You guys are great and provide excellent advice on travel in Kyushu. Keep up the great work you are doing!
Sue & Lionel Loke (Malaysia)
May 2018
About Us
Owned and managed by a Brit who fled the rain and his Kyushu-native wife Kyushu Journeys strives to be a different kind of travel agent.
We want to enable you to find the authentic Japan and avoid the tourist traps.
We aim to operate at all times with honesty and integrity. We won't be driven by industry discounts or commissions. That's why we charge everything at cost price and simply add a clear and transparent planning fee.
Expect the highest levels of customer service, specialist local knowledge and unbiased advice. We'll work with you to plan a personalised itinerary that's just right for you, your budget and your travelling style.
We're trying our best to be not just the usual Japanese travel agent.

FAQ
Will I be on a group tour?
No you won't. It'll be just you and your friends or your family, or perhaps you'll come alone. We'll plan your itinerary based around the activities you enjoy most.
Will I be with a guide?
No you won't. By taking care of all the detailed route planning and accommodation arrangements in advance we'll enable you to explore Japan for yourself bother-free.
What if I get stuck?
We'll be available throughout your trip (WhatsApp, Messenger, Skype) if you have a problem or run into any language barriers. We can also help with restaurant, transport or activity booking. There is no extra charge for this and it's one of the most popular benefits of our service.
How long is my tour?
We'll plan a customised itinerary just for you so come for as long as your travel plans allow.
Where will my tour start and end?
Fukuoka International airport. You just need to book your flights. We'll take care of all the arrangements within Kyushu.
How will I get around?
We won't shovel you into a big tour bus. We plan itineraries around Japan's world-beating rail network. You'll stroll around too and some short journeys will be by taxi or subway. You may prefer to rent a car or motorbike and self-drive. The choice is yours.
How much will my tour cost?
This depends on you. We arrange your tour at cost price based on the activities you choose and the standard of accommodation you request. Then we add all those costs together + our planning fee to reach the final price.
How much is the Planning Fee?
For our trip planning service we charge ¥29,900 (currency conversion here). This fee is per trip, not per person, so you just pay the fee once even if you are a couple, a family, or a group of friends. All your accommodation, transport and activities will be charged at cost price. You'll find that even after paying this planning fee you'll get a better value trip than you would with most other travel agents because we don't mark everything up like they do.
Do I need a visa to enter Japan?
Probably not. Most people get visa-free entry to Japan. Contact Us to check.
Can I visit other parts of Japan too?
Yes you can. Kyushu is well-connected by plane and fast train.
What's the next step?
Fill in the form below with your travel plans or questions. There's no charge for initial enquiries. We'll reply with everything you need to know to start your Kyushu journey.
Can we chat?
Sure. We're online to answer your questions or have a chat. Send us a message or give us a call right now.
Your Journey Starts Here
Let us know as much or as little about your travelling plans as you know yourself. Feel free to ask any questions. We'll get right back with the next step.